We hope you love the products we recommend. Just so you know, Fishing Command may earn an affiliate commission from the links on this page, at no extra cost to you
We just love fishing crankbaits. You can use them very effectively for a plethora of inshore applications and to target countless species of fish.
You can make a very strong argument that there is a perfect crankbait reel to achieve the perfect crankbait experience.
While I have some sympathy for this argument, I'm more inclined to think we tend to overthink it a little, taking refinement to unnecessary, even obsessive levels.
In short, any half-decent 1000 to 2500 spin reel, or even a 3000, with a retrieve rate somewhere around 22 inches is going to do a fantastic job, depending on your skills, of course.
In this article, we're going to look at 5 reels you should consider for getting the best out of your cranking adventures. Are they the best? I don't know, that's purely subjective.
What I do know, however, is that the 5 crankbait reels listed below a sure to provide an excellent cranking experience, whatever your budget.
Following the list of reels, I'll address the propensity of many of us to overthink things when it comes to refining our gear for applications such as working crankbaits.
I'll answer a few questions in a brief reel buyers guide, to make the process of purchasing a cranking reel a little less confusing.
Let's check out the reels. You will note there is only one casting reel listed. Stay on to the end of the article to find out why.
What is the Best Crankbait Reel?
Last update on 2022-01-19 / Affiliate links / Images from Amazon Product Advertising API
Note: There are a considerable number of reels that would easily make this list that does not appear. I also feel you could take a size anywhere from 1000 to 3000. If you are looking for a reel that is more general-purpose, yet cranks well, a 3000 might be an option for you. All of these reels will handle a larger crank. If you predominantly use larger cranks for a larger class of fish, get the larger reel.
Top 5 Reels For Crankbait Fishing in 2022
1. Daiwa Exist G LT 1000 Spinning Reel – Overall Best Cranking Reel
An endless list of superlatives is usually used to introduce the Daiwa Exist. Yes, it's that good.
With a ratio of 4.9 and a retrieve of 24 inches, the Exist is perfect for finesse cranking, with a build that will handle a battle with more sizable fish than its diminutive weight and size might suggest.
Last update on 2022-01-19 / Affiliate links / Images from Amazon Product Advertising API
This is the gold standard, but you will pay for it. There's virtually no change out of 1000 dollars depending on where you purchase.
It has 12+1 bearings, oversized gears, it's sealed to within an inch of its life, and weighs just 155 grams.
At just short of 12 pounds of ATD (drag), you have all the fighting power you need, and every aspect of this reel is silky smooth, and feather-light, from drag to crank.
This Exist is for the most discerning of spin reel crank fans with reasonably deep pockets.
It doesn't get any better than this, only different.
It should be noted, however, that you can get pretty close to this pedigree for half the cost if you're prepared to cut a few bearings, mag sealing, and the magnesium construction.
A truly beautiful reel.
Features
12+1 Ball bearing system
Tough Digigear
Monocoque Body
Mag Seal
Mag Sealed Line Roller
Magseal Bearings
Airbail
ABS II
Air Spool
Zaion Air Rotor
Rotor Brake
Silent Oscillation
Real Stopper
Aluminum machine cut handle
ATD – Automatic Tournament Drag
2. Daiwa BG MQ Spinning 2500D-H – Editor's Choice
It was difficult to choose between the BG MQ and the Saltist MQ. Ultimately, it came down to price and application.
The Saltist MQ is an extra 100 dollars, and I didn't feel there was an extra hundred bucks value in terms of cranking specifically.
The BG MQ feels light and smooth yet tight, solid, and powerful.
The oversized gear, thanks to the space allowances of the monocoque body, deliver a power that feels unbeatable in such a small reel.
The critical speed stats are as good as it gets for cranking – perfect. With a ratio of 5.7 and a retrieve rate of 21.5 inches, the BG MQ will make a cranking legend out of any angler.
There's a whopping 10 kg of drag, and while arguably overkill, it's no load to carry and may help you land a surprise trophy.
There are 6+1 bearings keeping things light and durable, but the light and smooth crank are thanks to the oversize, machined gears that deliver a perfect mesh with no play at all.
Casting is effortless, and the lightweight feel mitigates the fatigue of huge crank casting sessions.
It's the reels like BGMQ and the Saltist MQ that are pushing Daiwa ahead of its competitors.
If you're feeling rich, grab the Saltist MQ for its mag seal and Zaion rotor. If you want to invest in a new crank arsenal, grab the BG MQ. Editor's choice, with a bullet!
Features
LC-ABS Long cast spool concept
Monocoque alloy body design
Solid Wire Bail
6 Bearings & 1 Roller Bearing
ATD Drag
Perfect line stopper
Air rotor
Infinite Anti-reverse
3. Shimano Vanford 100F Spinning Reel – Best Mid-Price Finesse Cranking
The Shimano Vanford is the new Stradic and is built for precision fishing applications.
Top shelf finesse gear can be very expensive, and while the Vanford isn't cheap, it still sits at an accessible price point considering its performance and pedigree.
The all-important speed stats read well enough with a ratio of 5.5 and a retrieve that's a touch over 25 inches.
A little more size is available in the 2500, but the speed gets faster and less conducive to a perfect cranking setup.
Like its predecessor, the Vanford has a beautiful lightweight crank, with the ATD being smooth, predictable, and reliable.
The long-stroke AR-C spool ensures continued casting over a long session is effortless. This effortless is also thanks to the G-free body, which lowers the center of gravity.
The Vanford feels precision and delivers precision performance.
With only 3 kilo's of drag, she'll be a hair-raising fight should a larger class of fish grab your crank, but that's what's it's all about for the more experienced finesse cranker.
The Vanford is for the skilled sports angler looking for refined features and tech to wrestle aggressive fish on lightweight cranks.
Features
Shimano Ci4+ body
G Free Body
Hagane Construction
7+1 Ball bearings
X-Ship
Hagane Gearing
Micromodule II
AR-C Angled Lip Spool with Long Stroke Performance Casting
Liner Roller & Clutch
IPX8 rated water resistance
X-Protect
4. Shimano Sienna 2500 HG – Best Budget Cranking Spinning Reel
I've always been a fan of the Sienna range, and it's been with us for a while now. The purists will argue that the speed of the Sienna is a little fast, with a ratio of 5 and a retrieve of 28 inches.
I disagree. For a reel around the 50 dollars mark, this is some affordable access to pretty easy cranking.
While training yourself to reel slowly and achieve deeper runs can be tough, I think it's neither here nor there at this speed.
What's more, an angler on a budget such as this isn't looking for the most refined performance characteristics available.
The Sienna is a pretty rudimentary reel, but it's honest and hard working. Features include an AR-C Spool and a G-Free body, with 3+1 bearings providing a serviceable crank most anglers will enjoy.
At 245 grams it's no load to carry and a joy to cast cranks all day. There are 4 kilograms of drag, which is perfectly adequate considering the applications.
The Sienna is a no bells and whistles reel yet purports to be nothing more. It's Shimano quality, and I can speak from personal experience that Shimano Siennas last a long time with minimal maintenance.
I am constantly amazed at the number of anglers who report nothing but a good experience with the Sienna.
Enthusiastic anglers limited by budget appreciate the genuine value for money delivered by the Sienna.
If you're looking for a highly affordable spinning reel to crank session after session, fuss-free, the Sienna should be high on your list.
Features
AR-C Spool
G-Free body
Ball bearings 3+1
5. ABU Garcia Revo Winch – Best Casting Reel for Cranking
If I was out cranking for trophy fish with large cranks, this is the reel I'd select. Few baitcasters are slow enough these days, but you can still find a baitcaster geared perfectly for cranking.
The Winch has a gear ratio of 5.4 and a retrieve rate right on perfect at 22 inches. It is a feature-packed reel that has all-rounder credentials for saltwater and fresh stuff.
There's a whopping 24 pounds of ABU's Power Stack Carbon Matrix Drag System, and it's smooth, predictable, and powerful.
Brass gears are supported by 8+1 bearings. There's no play at all, and the crank is light and very smooth. Cranking is truly effortless, and you can feel that the reel was designed for slow presentation.
Casting manners are very good and made easier by the fact you'll generally be casting a heavier class of crank with the Revo.
Weighing in at just shy of 8 ounces, it's not the lightest casting reel, but it's so balanced and ergonomically efficient that it's ideal for a relentless casting session.
The feature-packed reel isn't the cheapest by any means, but it does represent excellent value for money as it's built to last and packed with great features.
Spooled with 10-pound mono, you needn't be too concerned about fishing lighter cranks.
The braking system is very predictable, and after a little practice and adjustment, you'll find it easy to cast the lighter stuff. The easy-to-access fine-tuning is great for this.
The Revo has a very broad appeal and is a must-have for the baitcaster fan or specialist who insists on tossing cranks regularly.
It's pretty hard to find a baitcaster of this quality in the crankbait goldilocks speed zone. Find yourself a Revo Winch and your search is over.
Features
8 stainless steel ball bearings + 1 roller bearing
Winch gear ratio allows for a slower presentation
X2-Cräftic alloy frame
Aluminum handle sideplate combined with c6 carbon sideplate
Power Stack Carbon Matrix Drag System
Duragear brass gear
D2 Gear Design
Everslik coated pinion shaft and pawl
DuraClutch design
Infini brake system
Gull Wing sideplate design
Extended bent handle
Large EVA knobs
Ti coated line guide
Lube port
Also Read: Choosing a Crankbait Rod
Cranking Reel Specs Explained
Crankbaits should be worked slowly. The reel should help us work the crank slowly and also make it easier for us to control its position in the water column.
A lot of anglers make the mistake of thinking that the gear ratio alone indicates a reel's speed. For example, a 5.1 is slow, a 6.0 is medium and an 8.1 is very fast.
Even though it indicates speed, what it actually tells you is the speed at which the spool is spinning. The key figure for speed is line pick up or retrieve rate.
The actual retrieve rate is determined by a combination of the gear ratio and the spool size. A larger spool will pick up more line, a small spool, less line.
This must be considered in conjunction with your gear ratio to work out speed. Fortunately, most manufacturers provide retrieve speeds on the box or feature lists.
It's important to note that when your spool is half empty, the speed of your retrieve will be impacted. This is especially true of deep spools with a little line left.
The best retrieve speed for a crankbait is 21 inches of retrieve per turn of the handle.
Anything close to that will be pretty serviceable. Slower is fine, but once you start getting up to 30 inches, it can become difficult to achieve the desired control.
Many anglers will suggest it's more than possible to adjust the speed at the handle.
The purists will admonish me for saying this, but it's true, you can regulate the speed at the handle, negating the speed of a fast reel.
The reason a pro might roll their eyes at me for saying this is because it is actually quite difficult to crank a fast reel at a slow pace and know exactly what speed you're doing.
You have to concentrate pretty hard to get it spot on. And yes, they're right. And I do agree.
However. For a pro angler, the stakes are completely different and there is often a lot riding on a day's catch. Indeed, livelihoods can be riding on a competitive catch.
A pro is looking to maximize every single ounce of efficiency and performance from every part of their gear, from lure to swivel, rod, and reel. Pros will insist on getting gear that is perfectly refined for the application.
Whilst we may look to emulate the habits of angling pros, and it's a good idea, I would suggest it's not necessary for the average angler to agonize over a few inches of pick-up.
Here's a real-world example. You're about to buy a reel. Yes, you want to crank with it but it must also cover other applications.
There's a perfect spinning reel with a retrieve of 22 inches. However, there's an equally good reel of the same size with a retrieve of 29 inches.
Problem is that the slower, better cranking reel is $150 more – a bit of a stretch for your budget.
The faster reel isn't going to kill your crankbait. You'll have change leftover from the cheaper reel to stock up on cranks, and you can, with practice, work out the handle speed for optimizing your crankbait action.
There's no need to overthink these things and tie yourself in knots agonizing over speed choices and meeting all of your application and budget needs.
If you have the budget, no problem, get the perfect reel, even if you only use it for that application.
In my experience, however, many average anglers look for versatility in their reel arsenal, seeking a kit that delivers cross-application value.
As far as all other reel specs are concerned, that's up to you. Drag, spool capacities, etc., these things have no bearing on your ability to work cranks.
Stick to reels 1000 to 3000. But if you only have a 4000 or 5000, don't let that stop you from working cranks.
Generally speaking, cranking is better using spin. The modern baitcasting reel is getting faster and faster, and speed is problematic for working cranks.
We're frequently casting lighter cranks also, and spin reels are better for working the light lures and rigs.
It's also important to note that there is a far greater selection of slower spin reels than there are slow baicasters, which are becoming increasingly rare.
Let's recap this briefly.
See Also: Should You Use Snaps For Fishing Crankbaits?
Best Crankbait Reel Buyer Guide How to Choose?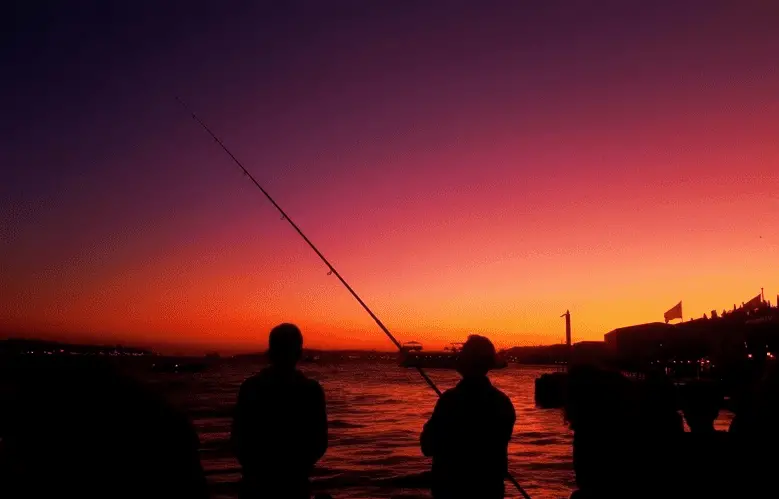 Here are some things to look for when buying the best crankbait reels.
Gear Ratio
4.9 to 6.0 are generally good ratios, but remember, it's about the line retrieve speed, not the gear ratio.
A line retrieve of 21 inches is perfect. Slower speeds in an appropriately sized reel will be rare, but it's good.
The further you go beyond 21 inches, the more difficult it becomes to maximize the performance of your crank.
A good rule of thumb is to look at a speed window of 21 inches to 26 inches.
Braking Systems
Braking systems won't affect your cranking directly, but they will impact your casting ability.
It's casting distance that determines where your crank will run in the water column. If you want to get it deep, you need a cast of at least 40n yards.
Good braking systems allow you to achieve this with consistency.
Drag Systems
Drag systems play no part in working your crank. Your drag capacity is all about the fight.
Most reels have more than enough drag to tackle all the targets you'll be cranking.
Keep in mind, finesse reels will often have very little drag, which is often better suited to more experienced anglers.
Weight
When you're cranking you're casting. And when you're cranking for long sessions, it's better to go light.
There are a few exceptions, but generally speaking the lighter your reel gets, the more you'll pay as lightweight reel construction materials are the most advanced.
Rod and Reel Combos
Experienced anglers are highly unlikely to purchase a cranking outfit in combo form.
Both reel speed and rod action are critical for performance cranking, and most would match up an outfit by buying either rod or reel and matching for the perfect balance based on the desired application.
Some tackle shops may offer a cranking combo, so always ask. However, if you're unsure, a good tackle shop will match up a perfectly balanced outfit for you.
Frequently Asked Questions
What Speed Reel is Best for Crankbaits?
As stated earlier, 22 inches is perfect. Anywhere from this point up to 26/27 inches is going to be fine. 

Faster is OK too, but it gets exponentially hard to work the right pace as reels get faster.
What Power and Action is the Best for Crankbaits
This is not a straightforward question as there is a huge range of preferences and application variables. 

A slow to medium action and light through to medium-heavy powered rod will work nicely.
What is the Best Fishing Reel for Squarebill Crankbaits?
For Squarebill Cranks, you need a little bit more speed. Look for reels with ratios better than 6. Having said that, all of the reels above will work a Squarebill without trouble.
What is the Best Crankbait Fishing Reel for Lipless Crankbaits?
The reels listed above are great for lipless. The deal with lipless is you have a little more scope for working at speed. Look at reels with ratios of 5.2 to 6.5.