We hope you love the products we recommend. Just so you know, Fishing Command may earn an affiliate commission from the links on this page, at no extra cost to you
Some swear by snaps and use them for nearly every application. Others are a little more selective, choosing only particular rigs or lures.
And then others rarely use them and avoid them if at all possible.
It's an interesting discussion, but I feel it's a personal preference thing, based mainly on anecdotes and opinion with little scientific evidence to back it up.
In my experience, I've not seen any relevant difference in catch outcomes either way when using snaps with cranks.
However, they're super convenient and allow your crank to operate at peak action without fancy knots. Let's explore this a little.
Should you use a snap to connect your crank?
Are Snaps Good for Fishing Crankbaits?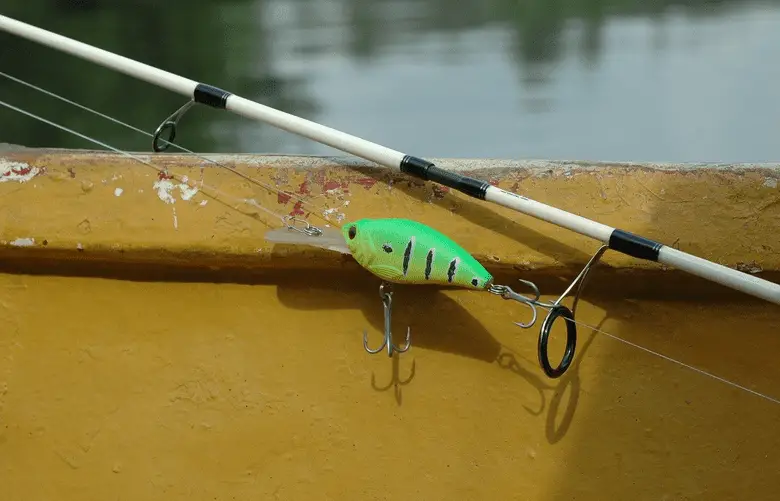 The bottom line is that snaps connect in such a way that allows a crank to swim with peak action. A snap also allows for lightning-fast lure changes without tying loop knots.
I've always used a snap for ganged hooks, metal slices, and larger poppers, stickbaits, and minnows.
In the past, I never used them for lighter lures, including cranks. I'm not sure why I didn't, especially because I got no joy out of tying loop knots all day.
These days, I'm a fan of snaps for most lure applications. But I rarely use them, if at all, when fishing natural baits, live and dead.
My reasons are simple.
I feel I get a better lure presentation, with the convenience of quick changes, using a snap with cranks.
I feel I get a better presentation with natural baits, tying the hook directly to the mainline or leader.
Like most anglers, there's little definitive science behind this, and a lot of it is feel, habit, and personal preference.
However, unscientific fishing habits aside, there is one thing we all need to achieve with lures and cranks especially, and that is consistent peak lure action.
Using the right-sized snap delivers this.
With good technique being a must and a given, peak action is achieved at the connection of your line to your crank.
A heavy leader tied directly to a crank with a fisherman's knot will definitely stifle action.
Yes, it will swim and it will work, but it's nearly assured, your crank won't swim at its best. Knots sinched up directly to the lure's anchor point promote poor lure action.
The best way to ensure lure freedom is to connect loop to loop, (snap to anchor point, loop knot to anchor point) ensuring plenty of free movement.
So, is it as simple as that? And should I switch to using snaps with my cranks exclusively, given they're convenient and deliver peak action?
What about the fact some snaps are prone to failure? What about the unnatural look – will it spook fish?
Will a snap's weight make the lure nose-heavy, or bang unnaturally on the bib(lip)? Should I still use a split ring, or remove it? And won't it catch weed and other junk?
Questions, questions. Let's have a look at it in simple terms of pros and cons, and see if we can make things a little clearer.
See Also: Best Cranking Reel
The Benefits of Using Snaps
Action
You will hear pundits and experts suggest that snaps inhibit action. This has not been my experience and I disagree.
I am sure that if you used a snap that was too large, then yes, it may change the action.
So, use a snap of an appropriate size, and your crank will swim as it was designed to.
Make sure there is plenty of freedom of movement between the snap and the anchor point.
If the anchor point is tight, as many often are, use a split ring – again, of an appropriate size.
Convenience
Despite 40 years of fishing, I've never got a thrill out of tying knots. If I'm rigging, I'm not fishing, so anything that will get me back in the water quickly without fidgeting with knots is a plus in my book.
Snaps allow for fast, no-fuss lure changes.
Line Care and Management
A snap will move your leader away from the bib. Bibs can be sharp around the edges, and the less your line comes in contact with it, particularly under load, the better.
Also Read: Best Crankbait Rods
Cons Of Using Snaps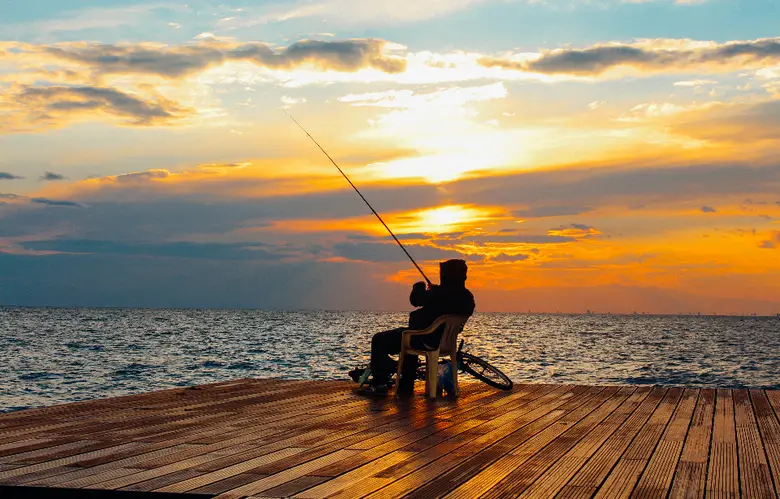 Snaps can Fail
There are plenty of cheap, poorly manufactured snaps available. Don't buy them or use them, especially the lightweight snaps.
Always use quality terminal tackle, including snaps. Yes, it's more expensive but definitely worth the money.
A good snap won't fail unless you've hooked a monster that's laughing at your finesse rig anyway.
Unnatural Look
I have to admit, I prefer the look of a loop knot over a snap. A snap adds a chunky, clunky look to your lure that detracts from its natural appearance.
That said, I have not witnessed any problems where I might consider fish have been spooked by the snap.
When fishing cranks, I'm only using a very light gauge snap anyway.
Weed Collection
When fishing weed beds, you might get weed caught around your snap. If that's the case, you'll also be getting weed on your trebles as well.
Just remove it, and keep casting. If the problem persists, you might need a weedless rig to continue fishing in the same spot.
Best Snaps for Crankbaits
The best way to find out if they work for you is to have a go. My guess is you'll never look back, if for the convenience alone.
Stock up with some 1's and 2's, and get cranking. Just be aware that quality matters.
Get good snaps. Owner makes an excellent terminal tackle. You'll pay a little more, but it's worth it, and they're only a few bucks for a pack anyway. Here are a few options.
Owner All Purpose Snap
Excellent terminal tackle from Owner.
Start here and you can't go wrong.
Last update on 2022-01-19 / Affiliate links / Images from Amazon Product Advertising API
Owner Snagless Snap Swivel
Owner quality again.
A great option for working cranks in the weed beds.
Last update on 2022-01-19 / Affiliate links / Images from Amazon Product Advertising API
Dr.Fish
Ideal for light tackle work.
These are great for cranks. Stainless black nickel, durable.
Last update on 2022-01-19 / Affiliate links / Images from Amazon Product Advertising API
Danielson Barrel Snap Swivels Brass
Brilliant old faithful.
Affordable and super reliable. 
Last update on 2022-01-19 / Affiliate links / Images from Amazon Product Advertising API
Should You Remove Split Rings with Snaps?
To be honest, I find the look a little unappealing. Ring plus snap detracts from the natural look of the lure.
However, the fish don't care at all. The snap can add convenience, and even help action when using a snap, as anchor points are frequently very tight.
A split ring can often make lure changes easier, and increase freedom of movement.
Ultimately, it's no big deal. If you can fit a snap directly to the lure anchor point then happy days. If your lure comes with a split ring, there's no good reason to remove it.