We hope you love the products we recommend. Just so you know, Fishing Command may earn an affiliate commission from the links on this page, at no extra cost to you
Let's answer the obvious question first. Yes. Despite the Stradic Ci4 being superseded by the Shimano Vanford, the Ci4 is still available.
However, if you've had your eyes on one for a few years, and you finally have the spare cash to reach the (arguably) steep asking price, you'd want to act fast.
Follow this link now to secure yours. 
You're relying on old stock as the Stradic Ci4 is no longer in production and becoming increasingly scarce at the regular retailers and distributors.
Interestingly, the Shimano Vanford is more or less the same price point, so why get the superseded model?
It's a fair question and difficult to answer with science – but there is an argument I'll present shortly.
Let's review the Stradic Ci4, check out its features, and try to get a handle on why it's been one of Shimano's most successful spinning reel series. 
What is The Shimano Stradic C14+? A Review
The Shimano Stradic Ci4 is a spinning reel series designed to cover just about every inshore application, saltwater and fresh, and some nearshore and surf applications.
The reel was designed to have features often reserved for top-shelf models. 
Yet, despite its pedigree, it still remained comparatively affordable.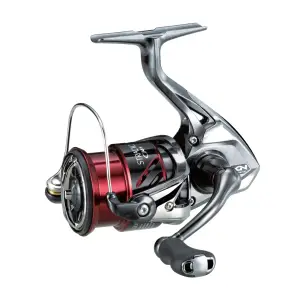 The Stradic first hit the market in 1991. However, the Stradic Ci4 didn't arrive until 2016, following the introduction of Shimano's famous Hagane construction material.
Versatility, build quality, power and longevity were coupled with lightweight, ultrasmooth cranking. The Ci4 became an enduring hit, garnering a very strong fan base.
While one angler is tacking sizable tarpon with a 4000, another is casting a 1000 at bluegill and brook trout. 
Underpinned by quality and versatility, everybody wanted one, and most anglers could afford one.
It's now out of production, superseded by the Shimano Vanford. It's still available, and the price is still up there and nearly identical to the Vanford, but Ci4 stocks are depleting.
The Stradic brand still exists owing to the production of the Stradic FL. The price is similar to the Ci4+, as are the features.
Should I Buy a Stradic C14+?
So why would one seek out a Stradic Ci4 when the new version is readily available and at a similar price point.
The rationale, loose as it may be, can be argued. Firstly, the last model of a quality product is often better than the first model of its successor.
This is because the old model has had time, experience, and feedback to iron out issues and reach a level of the best it can be. 
The new model has a path in front of it that may include growing pains.
What's more, the endurance qualities of the new model can only ever be speculative for the first few production runs.
Secondly, the Ci4 is a bit of Shimano history. It's a very successful reel with a very strong and enduring fan base.
By and large, it's a darn fine spinning reel that covers pretty well every inshore application, with plenty of sports potential for nearshore and even off. 
What's more, you can get one for 20 to 30 dollars cheaper than the Vanford.
The notable performance features of the Stradic are the generous spools, lightweight feel, and powerful max drag settings.
Speeds are a quick-for-spin 6.0, with the 4000 offering 6.2. 
The 1000 will hold 95 yards of 10-pound braid, whereas the 4000 packs an impressive 170 yards of 30-pound.
The Ci4's 20 to 24 pounds of maximum drag makes it capable of battling even the largest of fish, far larger than its diminutive size suggests.
Many would argue the max drag is overkill, and that would be a fair argument. The 1000 size maxes out at 7 pounds – clearly more sensible.
Bottom line, the Stradic Ci4 is a worthy addition to the classiest of spin reel arsenals. 
Let's take a closer look at its features.
Shimano Stradic Ci4+ Key Features at a Glance
The Shimano Stradic Ci4+ is available in 1000, 2500, 3000, and 4000. Each size has a 6+1 bearing compliment.
Aero Wrap II
CoreProtect
Hagane Gear
MGL Rotor
S A-RB
Super Stopper
X-Ship
Shimano Stradic Ci4+ Key Features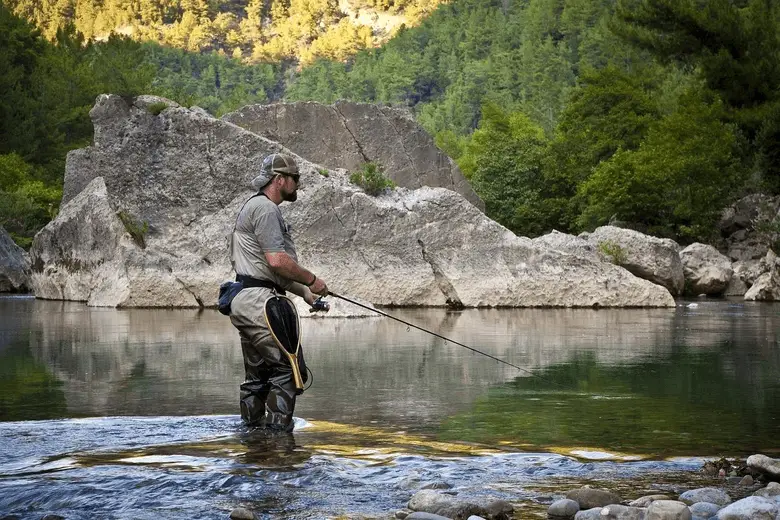 Aero Wrap II
Aero Wrap incorporates a worm gear design with the desired outcome being better, and a more consistent line lay.
The line is packed in an X pattern which reduces line friction, promoting longer, more accurate casts.
CoreProtect
Sealing around a shaft is often a compromise. While you may keep the water out, you also restrict rotation freedom owing to the friction from the seal on the shaft.
CoreProtect is designed to mitigate this eternal problem, ensuring protection against water ingress while allowing full rotation potential.
CoreProtect is a suite of sealing protections designed to mitigate water ingress to the clutch, body, and line roller.
Hagane Gear
Hagane gears are at the heart of the Shimano Ci4's smoothness and strength. 
The cold-forged gears deliver an exceptional mesh, eradicating movement, which ensures full power is delivered, gears last longer under frequent hard use, and the crank remains free, light, and smooth.
MGL Rotor
The MGL Rotor is a fancy way to suggest it is light. The idea is that inertia is reduced, which improves casting.
The rotor does feel particularly well balanced, and those casting lightweight lures on light gear should see an improvement in casting distances.
S A-RB Bearings
The Ci4+ has 6 plus 1 S A-RB (Bearings). The double shields help protect against grit-sized impurities such as salt and sand from getting into the bearings.
These bearings are standard for Shimano's top reels. 
They're proven, consistent and great performers. Anglers should be aware that they won't handle full submersion, and they DO need to be cleaned and maintained.
Super Stopper
Super Stopper is the one-way bearing that prevents back play. A standard component in most reels, anti-reverse bearings aren't all created equally.
Many are susceptible to impact damage and damage from water and filth ingress.
Super Stopper appears to endure and offers excellent hook setting as there is no back play whatsoever.
X-Ship
X-Ship is all about the elimination of friction. For many anglers, the smoothness and quietness of the crank is the crowning achievement of X-Ship.
However, while this is great for cranking performance, it's brilliant for reel longevity and endurance.
With the pinion having bearing support on both ends, it retains precise alignment with the drive gear, even under significant loads.
No unwanted movement translates to no friction, which ensures key parts have to endure far less wear. Your expensive reel lasts a heck of a lot longer.
Pros and Cons
Pros
Excellent Build quality
Punches well above its weight
Excellent longevity
Top shelf features and performance at a relatively affordable price
Lightweight crank
Good sealing
Cons
While "relatively affordable" it still commands what for many is a significant outlay which could be argued is due to the brand premium.
While the Ci4+ has the internal kahunas to fight big fish, the handle doesn't help for hard cranking. The handle could be bigger to complement its cranking power.
Alternative to the Shimano Stradic C14+
Obviously, the Shimano Vanford is the alternative, as is the Shimano Stradic FL. However, there are a few options for consideration. 
The Daiwa BG offers an excellent alternative and is also cheaper.
Daiwa BG Spinning Reel
Black Anodized Machined Aluminum Housing ("Hard Bodyz" Body & Side Cover). Over-sized Digigear (Digigearâ" System). Solid Screw-In Handle
Air Rotor. Dynamic Cut Aluminum ABS Spool. Braided Line Ready Spool
Waterproof Drag System. Carbon ATD. Machined Aluminum Screw In Handle
Manual Return Bail (4500 and Larger). 6BB+1RB
Last update on 2023-12-06 / Affiliate links / Images from Amazon Product Advertising API
The Quantum Cabo is an excellent alternative and comparatively priced. However, it's not available in smaller sizes.
Quantum Cabo Saltwater Spinning Fishing Reel, Size 40 Reel, Changeable Right- or Left-Hand Retrieve, Magnum CSC Drag System, SCR Aluminum Body and Side Cover, Silver/Blue
ULTRA-DURABLE PERFORMANCE: One of our most popular saltwater reels, the Cabo size 40 spinning reel is designed with an aluminum-body and TiMAG titanium fail-proof bail wire with a magnetic trip that's built for long-lasting, fish-stopping performance
TROUBLE-FREE SALTWATER USE: Equally at home in freshwater or saltwater, the Quantum Cabo reel features saltguard protection and 8 anti-corrosion bearings (7 + Clutch) to take on any fish in any element. With a changeable right or left-hand retrieve, this reel features a continuous instant anti-reverse clutch for immediate hooksets and boasts super smooth performance
SUPERIOR DESIGN: This spinning reel features a NiTi indestructible bail, a 5.3:1 gear ratio and a 33 IPT for a smooth and consistent retrieve. The Magnum CSC drag system can hold up to 30-pounds of max drag giving you the ultimate in design and strength to reel in your prize catch.
VERSATILE USE: With a mono capacity of 230/10 yds/lbs and the ability to hold up to 270-yards of 30-pound braided line, this reel is for medium species from walleye to bass and more
Last update on 2023-12-06 / Affiliate links / Images from Amazon Product Advertising API
If you're looking for the best alternative to the Ci4+ that has more features, a wider range of sizes, and arguably better performance, then the Daiwa Tierra is a great option.
Team Daiwa Spinning Reel, Tierra 4000 with Spare Aluminum Spool
Spinning reel with heavy action in freshwater and medium-heavy action in saltwater.
Specifications: Gear Ratio - 4.9:1; Line Per Crank - 33.9"; Weight - 13.1oz; Line Capacity - 10/300, 12/260, 14/210; Drag Max - 13.2
Ball Bearings - 5; Corrosion Resistant Ball Bearings - 2; Roller Bearings - 1
Last update on 2023-12-06 / Affiliate links / Images from Amazon Product Advertising API
Shimano Stradic vs Vanford
The Shimano Vanford is a very worthy successor to the famous Ci4+. Firstly, the range has increased, with a 500 and a 5000 now offered.
Secondly, the Vanford receives an extra bearing over the Ci4+, and although the weight has slightly increased, it's negligible.
Drag capacities are still exceptional, as are spool capacities. 
The Vanford also gets a Free G body, Micromodule II gears, Silent Drive, and a Long Stroke Spool. 
The Ci4 body and MGL rotor is retained, as are the X-Protect sealing and X-ship.
Ultimately, the Vanford has built on the Stradic Ci4, and added some significant features and performance enhancements, yet kept the price increase minimal.
Frequently Asked Questions
Is the Shimano Stradic Ci4 Worth It?
For those who would like to own a Shimano Stradic Ci4+, simply because it's a Ci4+, then yes, it's most definitely worth it.

There's a lot to be said for owning a quality fishing reel that was such a significant contributor to better fishing and the fishing market generally.

On paper, the Vanford has left the Stradic behind, and this makes it difficult to recommend to an angler simply looking for a better reel.

As I stated earlier, there is an argument for going for the proven reliability of the Stradic, owing to its market longevity, and time to iron out issues.

As the Vanford is completely based on the Stradic, this might be drawing a long bow, however.

The likelihood is that the Vanford will have all the endurance and longevity of the Stradic.

Ultimately, Vanford is a label change, more about marketing and market position, than upgrades.

For some, the nostalgia makes it worth it, for others, there's no point as the Vanford is simply better.
Is the Shimano Stradic Ci4 Discontinued
Yes. The Stradic Ci4+ is no longer in production as it has been superseded by the feature-laden Vanford.

However, there are stocks of the Stradic still available, and the Stradic FL is still in production.

Finding the Stradic is possible, yet you will often find the price has not been significantly reduced, if at all.

It's a testament to the Stradic reputation that even though the Vanford has taken its place and is only very slightly more expensive, the Stradic still commands a price similar to its original pricing.

The Shimano Vanford is now a few years old, I expect we will soon see the end of Stradic availability. Get in quick if you have your heart set on one.
Is the Shimano Stradic Ci4 Waterproof?
The Shimano Stradic C14 is not waterproof. While it has very good water resistance and anti-corrosion properties, the Stradic is not a reel you should dunk or spray water directly into.

The X-Protect system is very good and part of the reason the Stradic has such good endurance and longevity.

Like all good reels, maintenance is required, but the in-built protections keep maintenance intervals long and maintenance tasks minimal.
What Is the Newest Model of Shimano Stradic
The Stradic has had such success for Shimano that it's a brand they were sure to continue. While the Ci4+ is now the Vanford, the Stradic FL is still in production.

Interestingly, the FL is very close in features and performance to the Ci4+. The price is also comparable.

It's difficult to understand the rationale for the introduction of the Vanford and the discontinuation of the Ci4+.

It appears that brand identity/separation might have been the reason. In this way, the Stradic FL would stand alone, and not have to sit in the shadow of its more popular/recognizable stablemate.

There were/are strong similarities between the FL, and the Ci4+. One can see the value of the Ci4+ rebranding, but we can also acknowledge the bravery to discontinue one of their universally known reel brands.

It's fair to say, the Ci4 technology will also date, so using it to label a reel brand may have created problems down the track if Ci4 were to be superseded.

For all intent and purpose, the newest model of the Shimano Ci4+ is indeed the Vanford. While the Ci4+ was a great reel, the Vanford offers more for discerning anglers.

Sure, grab Stradic Ci4+ for a fantastic inshore spin reel and Shimano history and nostalgia. 

If you're after the better reel, however, grab a Vanford, they're an awesome spin reel for the price.