We hope you love the products we recommend. Just so you know, Fishing Command may earn an affiliate commission from the links on this page, at no extra cost to you
This article will review the Quantum Smoke PT inshore spinning reel to help you decide if it should be on your spinning reel list. 
Given its price, build quality, and performance, I think it should be – it's deserving.
Of all the fishing brands in the US corporate mergers, takeovers, and acquisitions, Quantum is quietly compelling. 
Although Zebco owns Quantum, and Rather Outdoors owns Zebco, Quantum reels seem less tarnished by recent corporate plans than other brands.
The proof is in reels such as the Smoke PT spinning Reel, which is an absolute joy to fish.
Quantum Smoke S3 Spinning Reel Review
Above all, Quantum Smoke's design and performance, relative to price point, suggest a very serious attempt to build something special – not just another consumer product.
It also has significant improvements/developments over its predecessor. It's not just a clever makeover and rebadge.
Sitting in the lower end of the mid-price market segment, it leaves many of its competitors wanting in terms of style, weight, versatility, and endurance.
Take a look at the reel, and you'll be compelled by its tech-driven, sports-fishing good looks. When you handle it, crank it, and manipulate its moving parts, you'll be compelled to buy it.
With the first cast and hook-up, you'll wonder why you never considered it. It's such a joy to fish for a variety of applications; it will likely become your go-to inshore spin reel.
And it has the build quality and endurance to handle such a role, even in the toughest saltwater environments.
Available in a 25, 30, 40, and 50, the series covers the lion's share of inshore applications, land-based and afloat. 
It's also capable of select surf work, pier work, rock walls, and break walls.
Notable features are its SCR anti-corrosion alloy frame, rock-solid continuous anti-reverse clutch, 11+1 stainless bearing count, and its smooth and powerful proprietary drag system.
If you want inshore high performance at a great price, it's very hard to go past the Quantum Smoke.
My favorite is the 2500. Strapped to a lightweight 7-foot flick stick, there are few fish you can't target with your favorite soft plastics and hard bodies.
Let's check out a few of its key features.
>>Check Latest Price on Amazon<<
Main Features of the Smoke S3 Inshore Spinning Reel
The S3 is a feature-laden inshore spinning reel inside and out. But several standout features are new to the S3 and carried over from its predecessor.
SCR Alloy Frame
It has a remarkably compact body that manages to remain proportional relative to the spool, rotor, handle, and reel foot. It looks great!
The all-aluminum unibody couples strength and rigidity for the ultimate in gear protection. And it does it without the need for weight and bulk.
According to Quantum, the SCR alloy frame was designed in conjunction with the marine engine industry.
Under normal use, the distinct lack of flex and movement ensures all power is delivered to the battle. It feels fantastic, far more powerful than its small dimensions suggest.
With the absence of excess movement, slop, and flex are kept to an absolute minimum for a long working life at peak performance.
Dura-Lok Clutch
We all love the feel of a complete absence of back play. The Dura-Lok clutch provides this with its confidence-building, continuous anti-reverse.
It's the type of clutch that genuinely assists in turning strikes into hook-ups – particularly when you're taken by surprise.
With considered maintenance, the clutch bearing will retain its out-of-the-box performance. Water ingress should be avoided.
11 + 1 Stainless Bearings
This is a significant number of bearings for a reel of this price. Bearings on the line roller and bail arm indicate Quantum's attention to detail and a desire to deliver friction-free rotation throughout the reel.
The reel is smooth to crank, as the bearing numbers suggest. 
But the support it provides to all moving and rotating parts provides a long peak performance working life.
Surprisingly, including such a large number of bearings hasn't compromised the S3's lightweight feel.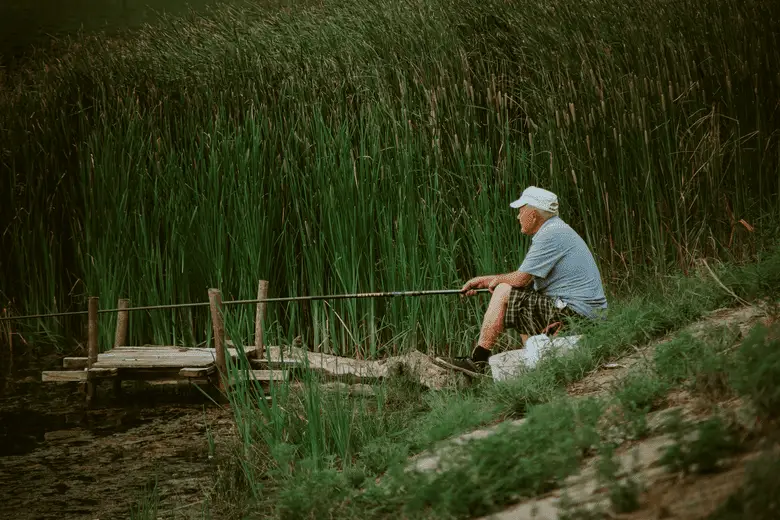 NiTi (Nickel Titanium) Indestructible Bail
Being a fan of oversized bail arms, I was a little concerned about the thin bail arm on the PT.
However, I needn't have worried as it's strong, flexible, and forgiving, with a memory that allows it to keep its shape should it be pulled and pushed out of position.
The arm itself cushions any blows, keeping the strain away from the connections to the rotor.
The magnetic auto trip is novel, a quantum feature, and works well out of the box. But I have a feeling it's the sort of function that has the potential to fail early. No big issue.
Offset Handle
The blue tempered alloy handle, and soft bean-shaped EVA knob, are features that give the S3 its standout, easily recognizable identity.
The offset delivers a great feel, whether cranking light lures or under the heavy load of a battle.
A bearing in the knob gives it excellent rotation, but the bearing will likely require scheduled cleaning to keep it working at peak.
The handle is threaded and connects directly to the main gear. This ensures there's no power loss from hand to gear.
Drag
The six-washer stack is a Quantum design, including two metal washers, two carbon washers, a Teflon washer, and a ceramic washer.
While complicated, the system is smooth, powerful, and predictable, offering 18, 20, 22, and 22 pounds of max drag, respectively.
This works well with the surprisingly generous braid capacities, allowing you to wrestle much larger fish than the reel size would indicate.
Those who are particular about the feel of their drag might like to add some grease to the new reel.
Greasing will also be required as part of a scheduled maintenance routine, particularly when used in salty sandy environments.
Gear Ratios
6.0 gear ratios across the range was a good move. I like the consistency, and it takes out the deliberation that's often an issue when you like the 5000, but I prefer the ratio of the 4000.
It's a versatile ratio that gives anglers an ideal platform for casting the largest range of lures.
The old Smoke did offer ratios of 6.2 giving them the label of "speed freak". 
The S3, while technically slower, still delivers outstanding retrieve rates of 81, 89, and 96m in the two larger models.
Weight
The smoke keeps things very light with weights of 8, 8.3, 10.3, and 10.1 ounces. 
Given the alloy body and gears, plus 11 bearings, this is a fantastic result for Quantum, and for those anglers who prefer the modern trend of lighter is better.
Despite its compact dimensions and impressively lightweight feel, power and endurance have not been compromised.
Spool
The alloy spool design is beautifully balanced and ready to accept braid straight to the arbor. Its capacities demonstrate that this is a reel designed for braids.
They hold 20lb/160yd, 20lb/220yd, 30lb/200yd, and 30lb/240 yd, respectively. The Smoke's braid capacity gives the reel series its outstanding inshore versatility.
With mono capacities of 8lb/150yd, 10lb/150yd, 10lb/230yd, and 12lb/225 yds, versatility is diminished but serviceable, nonetheless.
Pros
Lightweight yet powerful
Inshore versatility
Consistent gear ratios across the series
Excellent braid capacity
Compact, high-tech design
One piece full alloy body
The smooth and powerful drag system
Cons
Better for braids in terms of spool capacities
Magnetic bail trigger might become inconsistent
>>Check Latest Price on Amazon<<
Also Read: Our Top 5 Picks For Quantum Fishing Reels
Alternatives
This is a hotly contested market segment. However, the Quantum Smoke inshore S3 competes extremely well below and above its accessible price point.
Those looking for comparable reels should consider the Alternatives including the Daiwa Tierra, which you may find difficult to find, but it's worth looking for.
For those on a tight budget that doesn't cover the Smoke S3, the Okuma Ceymar is an outstanding option, and one of the best budget alternatives.
Last update on 2023-12-07 / Affiliate links / Images from Amazon Product Advertising API
The Penn Battle III doesn't quite have the same refined, lightweight performance level.
However, it's a good option for those with a tighter budget willing to trade lightness for Penn's robust construction and feel.
If your budget allows, two reels more expensive than the S3 offer similar performance yet are quite differently packaged. 
The Shimano Stradic FL, and the Penn Clash, are fantastic reels.
Last update on 2023-12-07 / Affiliate links / Images from Amazon Product Advertising API
Last update on 2023-12-07 / Affiliate links / Images from Amazon Product Advertising API
It's a testament to the quality and performance of the Quantum Smoke S3 that it can be mentioned alongside these brilliant spin reels.
The Verdict
The Quantum Smoke S3 spinning reel has a tremendous amount to like, and virtually nothing to criticize. It's an inshore sports angler's reel, that'll be brilliant in the salt and fresh.
A great reel land-based or afloat, the series offers access to everything that swims the rivers, lakes, and estuaries.
It's also a capable reel for various applications in the surf, from rock walls and break walls.
My preference is for the compact, lightweight 2500. It's the perfect lightweight sports spin reel, with tremendous ability to punch well above its weight. 
If you're also looking for a baitcasting reel you can read my review of the Quantum Smoke S3 Baitcasting Reel
And here is an article of my 5 Best Recommded Quantum Fishing Reels