We hope you love the products we recommend. Just so you know, Fishing Command may earn an affiliate commission from the links on this page, at no extra cost to you
I'm asked to compare brands frequently. But I think it's the first time I've been asked to compare Shimano reels with ABU Garcia reels. Which one is better?
Immediately Shimano jumps out as the superior brand – this is an obvious choice for many anglers.
But is it a fair comparison? How do I create a set of balanced metrics to measure the value of each company to the angler? 
Both brands offer value to anglers. Both brands have good reels. 
But they're very different companies with different target markets and product lines.
If we're asking which brand is better, we're likely asking the wrong question relative to weighing up a reel purchase. Let's unpack this first.
Are Brand Comparisons Useful When Purchasing a Reel?
A brand comparison is beneficial but shouldn't be your first consideration unless you have your heart set on a particular reel.
My advice to those purchasing a reel is to prioritize your reel selection criteria – what do you want your reel to do? 
Here is the reel purchase process I go through.
What is my budget? Do I want high-end, high mid, mid, low mid, or entry-level features?
What reel type do I want -spin, casting, or conventional?
What's the application – location, target species, and techniques?
What size fish will I be targeting?
Will I use braid or mono, or would I like to use both?
Let's say, for argument's sake, I want a quality, mid-priced 3000 spin reel, and my budget is $350. It will be my inshore reel covering salt water and freshwater applications.
I'll target various fish, generally up to 8 to 12 pounds, with lures and natural baits.
With this established, it's time to search the brands for their best offering, given my parameters.
Is brand prestige important to me? Is the variety of model choices important? Or am I looking for the best warranties and after-sales service?
If you seek out reels using this process, you put yourself in a better place to get the best reel for your needs relative to your budget.
No, this doesn't help you understand if Shimano reels are better than ABU Garcia reels. But it illustrates the value and priority of brand comparison.
ABU Garcia Reels Versus Shimano Reels
Let's check out the fundamental product difference between the two brands. This is where you'll discover there are distinct target market differences.
Product Lines
Shimano has a far wider product range. They cover every price point from entry-level to the most expensive reels available.
They cover all reel types and fishing techniques with multiple product options.
ABU Garcia has a freshwater bias, with most reels designed for freshwater fishing applications. Sizes 1000 to 4000 dominate their selection.
Their spinning range is predominantly entry to lower mid-price, with a couple of upper-mid options and a premium high-end offering.
Its variety focuses on baitcaster reels, with many entry-level models, a great selection of mid-priced models, and a premium flagship. The conventional reel selection covers entry to lower mid-price.
Warranties
ABU Garcia offers 1-year warranties on their reels. On the other hand, Shimano offers various warranties depending on country and product. Reel warranties can vary between 2 and 10 years.
Quality
This is difficult to measure and pertains to manufacturing quality processes. Both are good, but both have their issues.
Without extensive field testing over time, there's no accurate way to rate one over the other. 
Abu Garcia or Shimano: Who Makes the Best Fishing Reels?
Both companies make excellent fishing reels. With Shimano, you have far more from which to choose in all reel types and market segments.
Shimano also offers a far greater range of high-end performance reels. They also come at a high-end price point.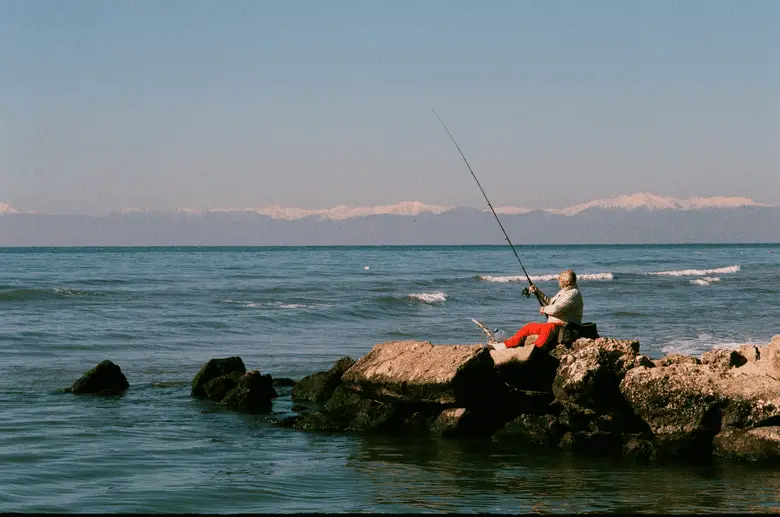 Which Brand Do Bass Anglers Prefer?
Both Shimano and ABU Garcia offer excellent reels for bass fishing. There are bass anglers who are fans of both brands.
Which Brand Do Walleye Anglers Prefer?
While it's extremely difficult to ascertain the distribution, Walleye anglers have excellent baitcaster options with both brands.
Which Brand Do Pike and Musky Anglers Prefer?
Again, both Shimano and ABU Garcia are represented in the Pike and Musky ranks. Freshwater anglers are more likely to consider ABU Garcia, as their focus is predominantly fresh water.
What Are the Best Shimano Reels on the Market?
Here are 2 of Shimano's flagship reel models. Best is relative to price point, application, and opinion. So, in this case, I'm listing the reels Shimano claims as their best.
Shimano Stella SW C Spinning Reels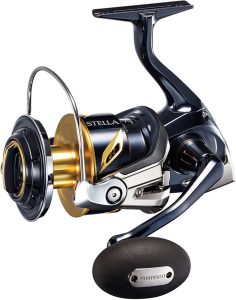 The Stella has long held the crown as the best spinning reel available. It contains all of Shimano's flagship technology and is designed for chasing the biggest fish.
It has received some criticism lately, as it's not "perfect", with pundits believing it should be perfect at this price.
Irrespective of criticism, the Stella remains a reel many anglers aspire to. Nothing in the ABU Garcia stables compares in application to the Stella.
Shimano Tranx Baitcasting Reels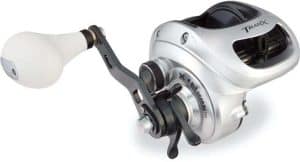 The Shimano Tranx is a smooth, powerful, low-profile baitcaster, designed to handle anything you'll find in the fresh, with an extensive target list in the salt.
The Tranx contains Shimano's flagship technologies, including the VBS Brake System, Dartainium II Drag system, and proprietary corrosion resistance technologies.
Holding 350 yards of 40-pound braid and with 25 pounds of drag, this is a super high-performance compact reel punching well above its 20 ounces.
ABU Garcia Zenon Spinning Reel
This is an ABU Garcia premium spinning reel, and it performs as well as it looks. Available in a 2500 and a 3000, it is designed for discerning freshwater anglers.
This reel highlights the differences between Shimano and ABU Garcia. Shimano's flagship model is a blue water beast designed for monster fish.
While no less classy or high-end, the Zenon is a small reel offering huge target possibilities with bass, muskies, pike, and more.
It's a sports anglers spin reel, ideal for various techniques from finesse, flipping pitching, lures, live baits, and other natural baits. While it's excellent for mono, it's really a braid reel.
>>Check Latest Price on Amazon<<
ABU Garcia Zenon MG-LTX Low Profile Casting Reel
Built from aircraft-grade alloys, the Zenon weighs in at a tiny 4.6 ounces, representing the pinnacle of ABU Garcia innovation and technology.
It's so compact, light, and palmable that you can barely feel it in your hand. It packs a whopping 11 pounds of drag, which is huge for its tiny dimensions.
Holding 135 yards of 10-pound mono, it's a brilliant close-quarters baitcaster perfect for when rapid lure casting is a must.
>>Check Latest Price on Amazon<<
Are Abu Garcia Reels Cheaper Than Shimano Reels?
Shimano does have a Shimano label premium. You will often pay more for a Shimano simply because it's a Shimano.
On average, ABU is markedly cheaper than Shimano. But such a description is misleading and shouldn't be used to gauge quality and performance.
Abu Garcia vs Shimano: Customer Service, Warranty, and Returns
Shimano reel warranties vary across countries and even models. The default warranty in the US is two years for Shimano and one year for ABU Garcia.
Shimano warranties in Australia, for example, can be as much as ten years. Are Australians more gentle on their gear? That's highly unlikely. Make what you will of this inconsistency.
But why would a spin reel have two years warranty in the US and ten years in Australia or NZ? I suspect it comes down to purchase incentives and a difference in willingness to make claims.
The biggest problem I found with both brands is that people complain about the turnaround time for response to complaints, returns, and return of repairs.
If pushed to choose one over the other, I'm inclined to say Shimano is a little more responsive than ABU Garcia with after-sales service. There's little in it, however.