We hope you love the products we recommend. Just so you know, Fishing Command may earn an affiliate commission from the links on this page, at no extra cost to you
This baitcaster review will be of interest to anyone feeling flush with cash and looking for a special baitcaster. 
The Shimano Tranx series is a very classy reel series with serious capability.
With the Shimano Tranx 500, you can add big fish credentials and next-level versatility, making it a fantastic option for the dedicated sports angler.
Yes, it's not cheap. And it sits at an aspirational price point that may well preclude many anglers.
However, the versatility and build quality of the Tranx will entice the budget-driven angler who is always ready to part with some extra cash if the value is there. 
I would argue the value is definitely there. Let's take a closer look at the Shimano Tranx 500.
Shimano Tranx 500 Review
The Shimano Tranx 500 is designed for the serious sports angler. Catching bigger with lighter is the essence of sports angling, and the Tranx 500 is built to be pushed to the limit.
Think of it as more of a compact conventional/overhead reel than a baitcaster. There's 25 pounds of carbon cross drag, which is an enormous amount of stopping power for a reel of this size.
Adding to that a spool that can take 270 yards of 65-pound braid makes this reel an excellent choice for nearshore or offshore fishing.
You can chase from standard GTs to a mid-sized, tuna, wahoo, or kingfish, the 500 has the power to subdue well before you reach the end of the spool.
However, such is the refined nature of the internals, the Tranx will never feel like overkill when you're chasing a regular bluefish, reds, blacks, and striper from wherever.
It's a brilliant option for those anglers chasing river monsters from the fresh. I like it for using big live baits and flesh baits for spillway freight trains.
While it feels a little heavy, it always feels nimble – at home against fish of any size.
It's quite a compact reel, and if you've not held one before you might feel a little taken back by the weight.
It's heavier than it looks at 20 ounces. But the feel, compactness, and ergonomics balance the extra weight so you won't at all feel as though you're fishing heavy.
This is why the 500 is particularly popular for those anglers who love to jig. 
Jigging offshore can be VERY hard work depending on the jig you're using and the depth you're fishing. But that's usually because we're armed with big reels.
The Tranx 500 takes the back-breaking effort out of jigging. This allows us to fish for longer, increasing opportunities.
Casting manners are excellent. For a level wind, you can get prodigious distances making it a brilliant reel for casting poppers and metal slices.
Such is the robust construction, you can strap it to a trolling rod and let the boat do all the work – the drag system is up to it, so long as your rod is.
Many anglers will appreciate the option of two gear ratios, with a 6.6 and a 4.6. Cranking speeds are 43 inches for the HG and 30 inches for the hard cranking PG.
The Tranx 500 is one of the most versatile baitcasting reels, with power to burn. While it's pricey, it is sure to endure for years of hard work.
>>Check Latest Price on Amazon<<
Shimano Tranx 500 Key Features
Hagane Body
The Hagane body is the backbone of the Tranx rigidity. It's the rigidity that keeps the internals in perfect mesh ensuring all the power is transferred to the fish.
Hagane is a feature of most of Shimano's high-end reels. Not only does it count in the heat of battle, but it also ensures the longevity of the reel under tough conditions.
The aluminum or magnesium has excellent corrosion resistance and also keeps things as light as possible.
VBS
VBS is one of the better centrifugal braking systems. Its primary benefit is at the start of a cast when backlash is most frequent and most devastating.
Backlash is common at the end of a cast, but the result is usually fixed very easily. At the start of a cast, the spool is under tremendous load.
This is when braking needs to be at its best, supporting the angler in their aim to cast as far as the reel allows.
Super Free Spool
Friction is a casting killer, and every fishing reel has friction points that reduce the capacity to cast long.
Friction on a spool is one of the major reasons for distance loss in a baitcaster. 
The Super Free Spool is a design principle that uses the precise alignment of the pinion gear and spool shaft to mitigate friction.
Cross Carbon Drag
The benefits of cross carbon drag are twofold. Firstly, you have the durability and heat dissipation afforded by carbon washers.
Secondly, the cross carbon construction allows anglers to dial in more refined drag settings.
Effectively, more drag settings give anglers better control throughout the fight.
S3D Spool
The S3D Spool is a thin-walled alloy spool balanced to significantly reduce vibration. The result is that cranking and casting feel incredibly smooth.
Coreprotect
Coreprotect is Shimano's proprietary water ingress prevention. It stops water from entering the body and roller bearing, preventing corrosion from developing.
While the reel isn't waterproof, it will prevent rain, splashing, and spray from entering. This will ensure your reel endures far longer, operating at peak.
It's a great system. However, it should not replace care, regular internal inspections, and maintenance.
Xship
Xship is the heart of the Shimano Tranx stability. The positioning of the pinion gear and the addition of two roller bearings increases strength, smoothness, and stability.
The Tranx has a very smooth feel. The only way you could test Xship contribution is to test without it. We'll have to believe Shimano in this case.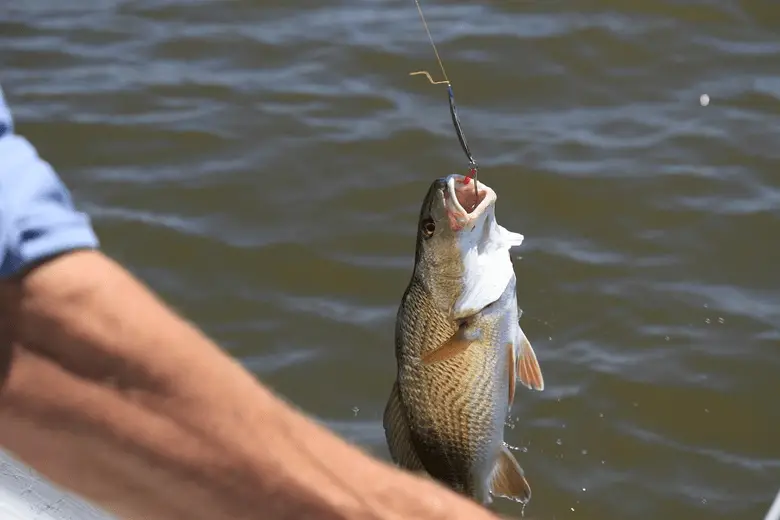 SA-RB (bearings)
The corrosion-resistant bearings are fitted with an extra shield. This provides greater protection from sand, dust, and salt ingress.
This should be standard in every mid and high-end Shimano, not advertised as a feature. 
The least we should expect from a top-shelf manufacturer are top-shelf bearings capable of standing up to saltwater environments.
Shimano Tranx 500 Specifications and Features at a Glance
Core protect water resistance
X-Ship Gearing
Hagane Body
Shielded ARB Bearings: 6+1
Variable break system
Super Free Spool casting system
Single Power Handle is supplied on all HG Models (duel paddle handle on HG model)
Drag: 25 pounds of cross carbon drag
Spool capacity of 210 yards of 80-pound braid
Gear ratios: 6.6 HG,(43 inches) 4.6 PG (30 inches)
Weight 20 ounces
Pros and Cons
Pros
Excellent build quality
Very powerful
Exceptional versatility
Huge spool capacities
Easy to master casting
Great for a larger class of fish such as tuna
Cons
>>Check Latest Price on Amazon<<
Alternatives
One of the most compelling features of the Shimano Tranx 500 is that it sits in a class of its own with only one true rival.
To find the same level of strength, features, drag, and line capacity in reels from other manufacturers, you are moving away from low-profile baitcasters.
Interestingly, there are only a few that come close to matching the capacities, build quality, and features of the Tranx.
I find it very interesting that there isn't a selection of obvious low-profile rivals except for Daiwa.
To match quality and capacities you have to look to smaller conventional/overhead reels. And that's not really a fair comparison, or alternative, as it's a different style of reel.
The big feature about the Tranx is that despite its weight, it's a compact low profile baitcaster reel. It's not a conventional reel.
Daiwa's top-shelf Ryoga is a similar price. However, while a brilliant round baitcaster it doesn't come close in terms of capacity.
The only genuine competitor to the Tranx 500 is the Daiwa Lexa 400. And a fine competitor it is.
Last update on 2023-12-07 / Affiliate links / Images from Amazon Product Advertising API
The Lexa is an outstanding reel of equal pedigree to the Tranx. Some will argue that the Lexa is a better reel. 
But this would be hard to prove objectively without scientific-style testing.
The Lexa weighs 4 ounces less. It has a huge spool capacity of 180m/PE8. Its gear ratio sits right in between the ratios of the Tranx at 5.1, and sports 6+1 bearings.
It's designed for targeting a larger class of fish, with a handle clearly built for heavy cranking. Corrosion resistance is good, and the all-alloy body delivers excellent rigidity under the heaviest of loads.
While the Lexa is a 400 and the Tranx a 500, these designations are more or less meaningless in comparison.
Their capacities are nearly identical, and they are, more or less, the same size. Critically, they are designed for the same applications.
Honestly, I'd have a lot of trouble choosing between the two. While the Tranx has only one true rival, it's a significant rival, and there's little separating the two.
For those looking for a distinguishing feature to help them make a selection, the Lexa has magnetic braking whereas the Tranx has centrifugal braking. 
The Lexa is also a lot cheaper. 
Good luck making your choice. It's a tough one.
Frequently Asked Questions
How Much Drag Does a Tranx 500 Have?
The Tranx 500 has 25 pounds of cross carbon drag. This is a huge amount of drag for a low-profile baitcaster. 

The drag system has refined setting options and is particularly smooth on all settings.
Can Shimano Tranx Be Used in Saltwater?
The Shimano Tranx 500 is designed to be used in saltwater. It has excellent water ingress mitigation and corrosion resistance.
Is the Shimano Tranx Worth the Money?
This question is subjective and relative to your income and disposable cash. However, despite its high price, the Tranx is value for money.

The Tranx will cover the roles of several reels. This means you only have to buy one reel saving you the purchase price for multiples.

It's a well-designed, well-crafted reel that delivers high performance under the toughest of conditions.

It will last many years in the hands of a conscientious angler and no doubt become one of the favorites of a diverse reel arsenal.