We hope you love the products we recommend. Just so you know, Fishing Command may earn an affiliate commission from the links on this page, at no extra cost to you
The Shimano Thunnus is a heavy inshore, and light to medium offshore spinning reel.
This is an ideal spinning reel for those who love to use set baits of all types, especially live baits, with its BaitRunner configuration.
The mid-priced Shimano Thunnus will suit anglers looking for a performance, feature-packed reel. 
It's ideal for those who frequent both inshore and offshore locations, chasing a larger class of fish.
Built strong for cranking, yet refined enough for the most discerning spinning reel fans, the Shimano Thunnus offers broad appeal.
Let's take a closer look at the Shimano Thunnus, its features, specifications, and applications. 
Is a Thunnus the perfect spinning reel for you?
Shimano Thunnus Ci4 Review
The Shimano Thunnus Ci4 is a spin reel BaitRunner series available in 4 sizes, 4000, 6000, 8000, and 12000. 
Priced in the upper mid bracket, most would class it as a performance reel.
My best fishing buddy Pat is a proud owner of the 8000 and he uses it for surf and rock wall applications. Being a huge BaitRunner fan – he loves this reel series.
The first time I saw him fish it I remember being a little bit jealous. The Shimano Thunnus is super smooth with a lightweight crank and it looks fantastic.
Despite the BaitRunner parts adding to its bulk, it's definitely a more compact reel relative to competitors' sizes.
Its dimensions are no reflection of its power, however. The Thunnus is a powerful spin reel, with more than enough drag and line capacity.
My first experience with a Thunnus was using half and quarter crabs, chasing the biggest black drum we could find in perfect surf conditions.
The tide was running out and we had to cast to the back of the bar which was quite some distance from the shore break.
With the wind out our back, casting distances were incredible, especially using a lighter class of braid. 
The Shimano Thunnus has excellent casting manners, even though our rigs were unwieldy with longer leaders and crab baits.
I landed a 12-pound black drum, a rare size for me and it was a great fight. 
The BaitRunner system was perfect, snapping over to the front drag with the simple flick of an ergonomically sound lever.
I felt like I had all the time in the world and power to burn. The drag was smooth throughout all stages of the fight, as was the crank.
The story ends with Pat catching a 16-pound black drum. A personal best on 20-pound braid and a shiny new Thunnus. 
Its performance was faultless, and I heard nothing but rave reviews for the last 2 years he's fished it.
While designed for live and cut baits, its 4.8 ratio is good for a slower class of lure. 
This adds versatility for the angler who likes using the one reel for a variety of techniques.
I like the Thunnus for the surf, rock walls, and ocean rock applications. This is an excellent choice for anglers who like chasing spillway freight trains on big flesh baits.
For freshwater anglers, the Thunnus is ideal for live baiting musky, big cats, alligator gar from the saltwater. 
The 12000 is great offshore for a broad range of mid-size pelagic species. By and large, the Thunnus is a reel for those who appreciate the BaitRunner feature. 
For me, I can't take or leave the BaitRunner function. I have one, but I don't often use the feature.
If you're anything like my buddy Pat and an avid BaitRunner fan, the Shimano Thunnus is a must-have for your spinning reel arsenal.
>>Check Latest Price on Amazon<<
Main Features of The Shimano Thunnus C14
Ci4+ Body and Rotor
Ci4+, as you would assume, is the advanced version of Shimano's Ci4. It's two times stronger than Ci4 and delivers outstanding rigidity.
While I'm a big fan of full metal bodies, the bottom line for any reel is that it remains rigid under load. Ci4+ delivers this – it's a very strong synthetic.
Rigidity benefits power and longevity. A rigid body ensures gears remain in a perfect mesh which allows for maxim transfer of power from the angler's hand to the fish.
When internals remain in line, free of twist and slop, wear is significantly decreased ensuring your reel remains operating at peak for longer.
SA-RB (Bearings)
There are 6 (plus 1) of Shimano's high-end bearings. Shielded to mitigate dust, sand. and salt ingress, they support rotating parts mitigating friction and excess unwanted movement.
The Shimano Thunnus has a particularly lightweight crank and smooth rotation. 
While this is a result of a combination of components, the supporting role of the bearings cannot be overstated.
While the bearings increase performance, they also increase the working life of your reel, especially when used in tough applications.
One Piece Bail
I've always found the one-piece bail an interesting concept. Its main role is to eliminate gaps created by joins in the bail arm. 
These gaps can catch line while casting or during battle, which creates line damage and distance-killing friction.
After 40 years of fishing, I can't say this has ever been a problem for me – Shimano has fixed a problem I never had.
In that regard, I would have preferred they invested time, tech, and money into other, more beneficial features.
That stated, the stainless bail arm is strong, very smooth, and looks great. I'm sure it would even if it wasn't one piece.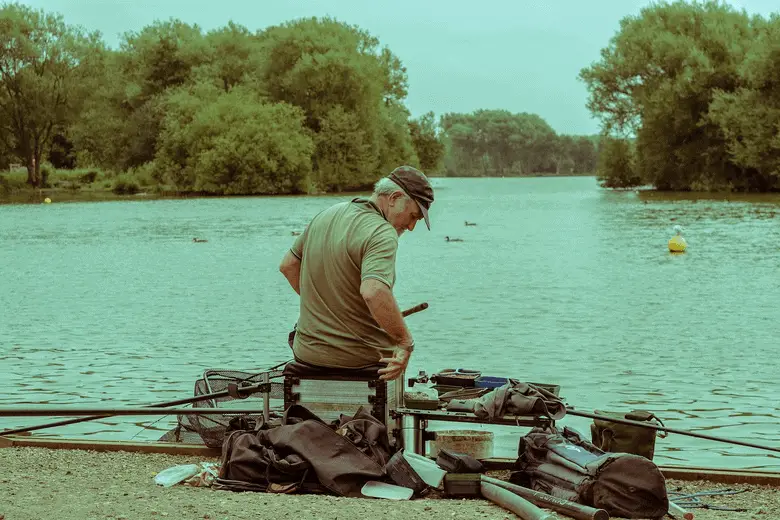 Hagane Gears
Hagane Gears are Shimano's high-end gear technology that has made its way down into the more affordable reels.
The gears are cold forged with very high tolerances. You'll enjoy the feel and consistency of the Thunnus crank. 
You'll feel power and load, as well as confidence-inspiring stability.
I don't know if Shimano's Hagane technology is particularly special or cutting edge. However, this is irrelevant. 
In the water, Thunnus gears perform at a high level.
AR-C Spool
The AR-C spool is another Shimano design concept that has spread throughout the range. The key concept is the beveled lip design which reduces friction, increasing casting distance.
The Thunnus, like many other Shimano spinning reels, has excellent casting manners, making it a great choice for those needing distance from the shore.
Gear Ratio
With a gear ratio of 4.8 (4.4 on 12000), the Thunnus leans toward cranking power over speed. 
This is an obvious design choice based on the reel's suitability for set live baits and larger targets.
The ratio, while slower, doesn't diminish versatility too much, as the crank speed is still suitable for a wide range of slower-moving lures.
Pros and Cons
Pros
BaitRunner system is the original and the best
Compact yet very strong
Good drag and spool capacities
Lightweight crank and overall smooth feel
Versatility
Cons
Not ideal for fast-moving lures such as metal slices
A little pricey
Limited sizes
>>Check Latest Price on Amazon<<
Series Size Chart
| | | | | |
| --- | --- | --- | --- | --- |
| Model | Drag (Kg) | Retrieve (cm) | Braid (lbs/yds) | Weight (g) |
| 4000 | 7 | 76 | 15/265 | 360 |
| 6000 | 10 | 89 | 30/245 | 510 |
| 8000 | 10 | 91 | 40/270 | 550 |
| 12000 | 12 | 94 | 40/440 | 785 |
Key Features at a Glance
Hagane Gears
Ci4+ Body and Rotor
AR-C Spool
6 x SA-RB Bearings
BaitRunner Feature
10 Year Warranty
Alternatives
The PENN Spinfisher VI Live Liner offers a worthy alternative, and you may save a few dollars while getting a few extra features and benefits. 
PENN Spinfisher VI Live Liner Spinning Inshore Fishing Reel, HT-100 Front Drag, Max of 15lb | 6.8kg, Built with Carbon Fiber Washers, 2500, Black Gold
IPX5 SEALED ALUMINUM REEL SPOOL: Successfully combat corrosion with an all-metal reel body and spool design that also features Line Capacity Rings.
PRECISION CNC GEAR TECHNOLOGY: Durable, precise and smooth. Recovers at the rate of 33" | 84cm with every turn of the crank. Gear ratio of 6.2:1. Mono Capacity yd/lb: 255/6 175/8 140/10. Braid Capacity 240/10 220/15 160/20.
6 TOTAL BEARINGS: The Spinfisher VI Live Liner features 5 stainless steel ball bearings plus 1 instant anti-reverse bearing to provide smooth operation for any saltwater fishing experience.
HT-100 FRONT DRAG DRAG SYSTEM: Built with carbon fiber washers for a max drag of 15lb | 6.8kg, this system will handle big fish without wearing you down. Right/Left handle position.
Last update on 2023-12-07 / Affiliate links / Images from Amazon Product Advertising API
Keep in mind that PENN's name for BaitRunner (which is a Shimano trademark) is Live Liner. You see it on reel models listing LL on the end of the model code.
The Spinfisher VI is a big series that includes 4 live liner sizes from which to choose, a 2500, 4500, 6500, and 8500. 
The 8500 is, loosely, the equivalent of the 12000 Thunnus, if a little heavier.
For those anglers on a strict budget but desperate to get a BaitRunner-style reel in the arsenal, the Okuma Ceymar Baitfeeder is a great option. 
Last update on 2023-12-07 / Affiliate links / Images from Amazon Product Advertising API
Baitfeeder is Okuma's proprietary name for the dual drag system.
While the 6 reel series doesn't cover the bigger fish reels, there is a 6500 that will cater to a broad range of surf and rock wall targets.
While not the pedigree of the Thunnus or the raw strength and power of the PENN, the Okuma is a classy little alternative for those watching the pennies.
Verdict
The Shimano Thunnus is a classy spinning reel, and I speak from experience having used one on occasion, and having watched it in action countless times.
I can take or leave the BaitRunner function, but for those who love it, Thunnus sticks its bail arm out for consideration.
While the price might be a little prohibitive for some, the value is that a well-cared-for Shimano Thunnus will last you countless sessions over many years.
If you regularly deploy live baits on set rigs, you really should check out the Shimano Thunnus. 
Those to touch it will likely buy one.