We hope you love the products we recommend. Just so you know, Fishing Command may earn an affiliate commission from the links on this page, at no extra cost to you
You'll find one thing in common when reading Shimano Stradic FL Fishing Reel reviews. You won't find much in the way of negative criticism.
An angler who is serious about sports is looking for a spinning reel with a high level of endurance and performance.
The Shimano Stradic FL delivers on these fronts, but it does it at a price point that won't hurt your wallet.
The Stradic FL sets a benchmark for value and consistency. It's one of Shimano's best and has earned a big fanbase.
Let's take a closer look at the FL. If you're an inshore angler who frequents the fresh and saltwater stuff, the FL is a prime candidate for strengthening your spin arsenal.
Shimano Stradic FL Reel Review
Before you even pick up a Shimano Stradic FL, you'll be taken by the design. The FL is a great-looking reel that projects a promise of high performance. 
And it performs every bit as good as it looks.
The FL is designed to cover a multitude of inshore applications in both fresh and saltwater.
With sizes 1000 through to 5000, you can target brook trout in remote mountains or tackle drum and bluefish from the surf.
The 2500 and 3000 are very popular, as their versatility places them firmly in a general-purpose category.
Finesse and ultra-light anglers are well served by the 1000. 
And those seeking larger prey, or fishing tough locations, have the strength of the 4000 and 5000 to back them up when surprise trophy fish take their baits.
The Shimano Stradic FL won the best saltwater reel in its class at the US 2019 ICAST. 
A deserving winner, its comprehensive feature list, and exceptional basics were a revelation at this price point.
I have always been critical of Shimano's propensity to charge a brand name premium. However, the FL delivers at a fair and, more importantly, accessible price point.
It's a high-quality build, high-performance reel. The power-to-weight ratio is exceptional and will appeal to those anglers who place a premium on a lightweight feel.
The lightweight construction doesn't come at the expense of strength and rigidity – the FL has it in droves.
Casting manners are outstanding, the crank is very light yet powerful, and the drag is particularly smooth – especially the 1000.
If I was to offer any criticisms, drag power and spool capacities are a little light-on by modern standards, but not by much.
If you fish braid, it won't be a problem. Mono fans might have to be careful when chasing larger fish with the 2500.
If you were to hook a trophy while lightly spooled, you might find the shallow spool tests your skills.
If I could choose only one FL from the series it would be a tough decision. I'm strongly compelled toward the 2500, but the 1000 is a pretty special reel.
While I'm a rock and surf specialist, I still chase a lot of panfish rigged with light gear. I never tire of this type of sport and prefer to do it with performance gear.
Of course, a Stella FK would be awesome, but the price is crippling. I get a similar feel with the FL, and save bucket loads of cash.
The Stradic FL is a wise anglers premium reel. You get outstanding performance without the outlay required for the likes of Stella, Exist, Certate, Sol, and Luvias.
I've always recommended the FL to every angler looking to sure up their inshore spinning reel kit. It's a must for consideration, as it doesn't get any better in its class.
There's a 10-year manufacturer's warranty that is a testament to its quality build. But talk to an angler who owns one. I've found they have nothing but praise for it.
While most anglers I've spoken to use it in the fresh, this is in every way built to handle saltwater. Having said that, I'll poke any reel at any puddle if I think it's holding fish.
Let's check out the Shimano FL features in a little more detail.
>>Check Latest Price on Amazon<<
Features and Benefits
Hagane Body
The Hagane body is metal but lightweight. This is where the FL gets its outstanding rigidity. A rigid body ensures each and every crank translates to full power.
Importantly, a rigid body eliminates flex, ensuring internal moving and rotating parts do so within spec. There's no slop or play.
This has obvious benefits for power, but it also has strong benefits for wear prevention and internal damage mitigation.
Hagane Gear
Shimano Hagane gears are cold-forged for a perfect, refined mesh with no play or excess movement.
You can feel the precision when you turn the handle. However, it's when you're cranking under heavy loads that you can feel the strength of the gears.
The benefit of a precision mesh is clearly apparent when battling fish. 
However, the true benefits are felt over time as the gears continue to operate at peak performance well into the working life of the reel.
X-Ship
Shimano X-Ship design places bearings at both ends of the pinion gear. The benefit is stability, as alignment with the drive gear remains precise, even under the heaviest loads.
The angler will feel a smooth engaged crank throughout the toughest of fights. Importantly, this level of stability delivers added benefits for longevity.
When moving parts are well supported, wear is significantly reduced, increasing the working life of the reel.
G-Free Body
The G-free body is a design element bringing the reel's center of gravity closer to the rod. This enhances ergonomics as there is less distance between the grip and the reel.
There are significant casting benefits and a significant reduction in angler fatigue – particularly for those lure anglers launching cast after cast.
SARB Bearings
The Shimano Stradic FL has 6+1 SARB (bearings). These are high-quality bearings that support rotating parts. 
They have exceptional corrosion resistance and a metal shield protecting against particle ingress.
The crank feels solid but very lightweight. It's the bearings that help deliver this feel.
 Importantly, these quality bearings ensure the reel cranks at peak session after session.
X-Protect
When sealing a spinning reel, shaft seals, while keeping the water out, also add friction to shafts. This reduces the freedom of rotation.
X-protect uses a labyrinth system to keep the water out. It combines with a water repellent coating delivering excellent water resistance.
The alloy construction coupled with X-Protect ensures the FL is a great choice for saltwater corrosive environments.
Cross Carbon Drag System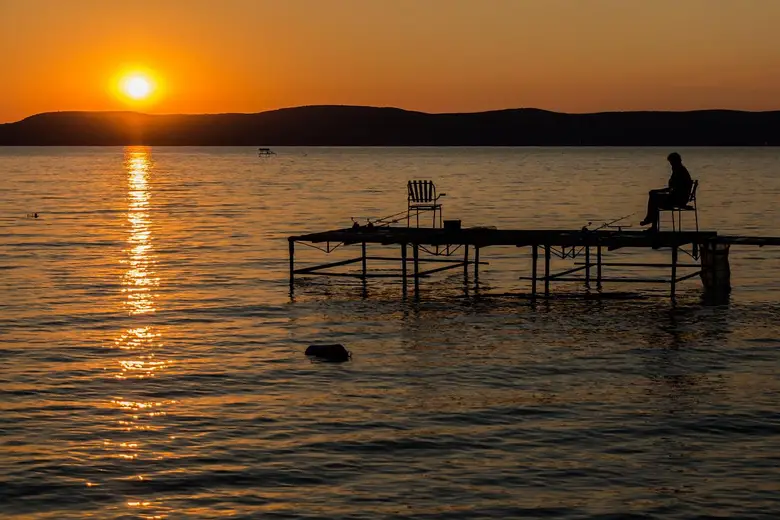 The benefits of cross carbon drag can be felt when setting your drag. The carbon washers deliver a greater range of settings. 
Anglers can fine-tune drags easily, ensuring optimum performance.
The 1000 reel has an oiled felt drag system, whereas 2500 through to 5000 have the cross carbon washer system.
While the oiled felt won't have the same durability as the carbon washers, the benefit is incredible smoothness, regardless of drag pressure.
Long Stroke Spool
The long-stroke spool increases casting distance and accuracy thanks to better line flow from the spool. A consistent and uniform line lay also enhances casting.
Micro Module Gear II
When you crank a Stradic FL the quietness, lightness, and smoothness of the crank are apparent. 
While there are a number of components working in concert to achieve this, the refined feel is thanks to the exacting gear tooth design of micro module II.
Pros and Cons
Pros
Outstanding build quality
Versatility
Strength and rigidity
Excellent casting performance
Smooth and powerful drag system
Corrosion resistance
Cons
Better performance with braided lines
Drag capacities are a little light-on by modern standards 
>>Check Latest Price on Amazon<<
Features and Specifications
Model
Drag (kg)
Ratio
Retrieve (cm)
Mono
Braid
Weight (g)
1000
3
5.1:1
64
2lb/270yds
4lb/160yds
6lb/110yds
10lb/95yds
15lb/75yds
20lb/65yds
195
2500
6
6.0:1
89
6lb/200yds
8lb/140yds
10lb/120yds
10lb/150yds
15lb/145yds
30lb/100yds
225
3000
9
6.1:1
94
6lb/230yds
8lb/170yds
10lb/140yds
10lb/200yds
20lb/140yds
40lb/105yds
225
4000
11
6.2:1
95
8lb/240yds
10lb/200yds
12lb/160yds
15lb/230yds
30lb/180yds
50lb/120yd
260
5000
11
6.2:1
101
10lb/240yds
12lb/195yds
14lb/165yds
20lb/260yds
30lb/235yds
40lb/185yds
265
Bearings: 6+1
Micromodule gear II
Silent Drive
Long Stroke Spool
New Hagane Gear
X-Protect
X-Ship
Hagane Body
G-Free Body
Carbon Cross Drag Washer (3000 to 5000)
Frequently Asked Questions
Does the Shimano Stradic FL Work in Saltwater or Freshwater?
The Shimano Stradic FL is designed for saltwater and freshwater. All of the construction materials have high levels of corrosion resistance.

The body, spool gears, and bearings are either alloys or stainless steel. 

But it's X-Protect that mitigates water ingress, preventing salt and other impurities from contacting vulnerable internal parts.

The Labyrinth system and the hydrophobic protective coating keep water from critical moving parts. 

The Shimano Stradic FL is ideal for saltwater applications.
Is There a Significant Difference Between the Different Stradic FL Sizes?
Lightweight construction is a feature of the Shimano Stradic FL. The smallest FL weighs 195 grams, with the heaviest only 265 grams.

In terms of weight, there's not much in it at all. All the reels are compact, but there's a marked difference between the smallest and the largest.

Comparing the 1000 to the 5000, the differences are quite marked. 

However, the difference between the 2500 and 3000 is negligible, as is the difference between the 4000 and the 5000.

When selecting between the 2500 and 3000, 4000, or 5000, the decision will be decided on fractional weight, line capacity, and drag differences.

To make the right choice, anglers must consider their chosen applications carefully.
Where are the Shimano Stradic FL Reels Made?
The Shimano Stradic FL is manufactured in Malaysia. A considerable number of the Shimano range are manufactured in Malaysia, which delivers cost benefits.

While some may question Malaysian quality versus the quality of Japanese construction, there is no tangible evidence to suggest Malaysian construction is of lesser quality.

The FL is a very well-made reel. And it would appear, for the FL at least, that the savings gained in manufacturing have been passed on to the consumer to some degree.
What does FL mean in Shimano Reels?
It can be difficult to ascertain accurate meanings of all Shimano codes. And in some respects, the meanings can be a little misleading.

The "F" in "FL" is said to mean available to the European market only. However, is that literal? It would seem not as the FL is available in many locations outside of Europe.

The "L" in "FL" is a little easier to understand and is simply the model progression. 

However, this too can be confusing because model progressions will often skip a letter or two.
You can research this and find some useful information online about the many codes used by Shimano. However, you might expect that Shimano would offer an easy-to-find, dedicated page on their websites that details code meanings.

This would be useful as these questions are frequently asked.
Verdict – Is the Stradic FL Worth the Money?
By and large, value for money is subjective. There are those who think nothing of stocking their arsenals with Exist, Saltiga, and Stella. 
For some, value is determined by what they want, not the dollar figure.
For the rest of us, our fishing budgets are finite. We need to assess what the reel promises to deliver against our fishing budgets.
Budgets vary, as do angler's ideas of performance and durability. This makes talking about value in absolutes a little tricky.
However, if ever there was a reel where I could state outright that it's value for money, the Shimano Stradic FL is it.
The FL is an impressive inshore reel. It's well constructed, feature-laden, and versatile. Importantly, it will last a conscientious angler many years of hard fishing.
I don't think I've met anybody who's critical of the Shimano Stradic FL. It's a great reel, and I strongly recommend it.