We hope you love the products we recommend. Just so you know, Fishing Command may earn an affiliate commission from the links on this page, at no extra cost to you
You don't have to be a Shimano die-hard fan to recognize the pedigree of the Stradic line of spinning reels.
From the outset, they gave anglers a new level of performance in the mid-price market segment.
Stradic has moved forward in leaps and bounds, with the FL earning popular and deserved praise.
Interestingly, the FK marked the coming of age for Stradic. It's a watershed release that confirmed Stradic as a genuine performance-driven reel.
For some, the Stradic sits at a price point a little out of range. 
But do a little search, and you'll find the 2015 Stradic FK is still available and at a more accessible price point as retailers look to clear old stock.
Let's revisit and review the Shimano Stradic FK.
Shimano Stradic FK Spinning Reel Review
The Stradic FK range is an inshore performance allrounder. It's available in a 1000, 2500, 3000, 4000 and 5000. It's an inshore all-rounder series, with a broad range of inshore fishing applications.
Depending on the size, you're chasing everything from the smallest brook trout in a remote mountain brook to a sizable drum in a surf break.
Unless you have a specific application in mind, it's one of those reels where it can be challenging to settle on a size – without buying two.
For me, the FK stands out as a package deal. 
There's no particular standout feature; it's more of a performance combination, where refinement meets power, rigidity, versatility, smoothness, and strength.
Importantly, you get this wonderful list of performance features at a reasonably accessible price point in a reel that's built to endure.
The 1000 is a classic finesse spinning reel. Fish as light as you dare and chase everything from trout to crappie, smallmouth, flounder, and whiting.
It will appeal to the sports anglers who target a smaller class of fish on the lightest rigs using small hardbodies and unweighted soft plastics.
The 2500 covers everything that the 1000 does, but adds line capacity and drag strength, allowing you to up the target size considerably.
This 2500 is a go-to reel for panfish from most locations. It combines a precision lightweight feel while retaining enough grunt should something trophy-size consume your minnow.
The 3000 is a genuine allrounder. It's a go-to for trophy largemouth in tough conditions and a brilliant lightweight surf reel for fish close to shore in lighter conditions.
9 kg of drag with 200 yards of 10 pound braid is enough grunt to arrest the runs of surprisingly large fish.
The 4000 and 5000 open things up considerably. Due to their lightweight construction, you never feel as if you're overpowered chasing panfish.
However, 11kg of smooth, refined drag plus the added line capacity sees you well equipped to dangle larger lures and live baits for fish punching well through the 12-pound mark.
The Shimano FK is old-school quality. It's well constructed, with quality components (mostly), and designed to last if cared for and maintained appropriately.
If I could only choose one FK, I'd have to go for the 2500. It's light, refined, and versatile and covers a huge range of inshore applications, multiple rigs, techniques, and baits.
Most of all, the power of the FK 2500 is palpable. 6 pounds of angry bass on 6-pound braid is a hell of a fight. But you actually feel the FK assisting you.
The rigidity transfers all the power to the business end of the battle. Nothing is lost to flex and slop.
There's a responsiveness in every touch of the handle that delivers a surprising level of feedback, boosting angler confidence and enhancing the 'feel' in a tactical fight.
It is hard to identify any negative points. By and large, there aren't any. 
Some say they're a little heavier than necessary. I disagree – strongly. The metal (Hagane) body is a strong positive.
It's not the sort of reel you'd employ for casting big baits. But then again, it wasn't designed that way.
If you're looking for inshore high performance, and you're not attached to getting the latest model or release, then you'll do well to add a Shimano FK to your arsenal.
Sure, it's not the latest, but it was a trailblazer and hasn't dated in the slightest. 
Refinement and power in a fantastic-looking inshore reel – what else could you need at this price?
Let's take a closer look at the Shimano FK features.
>>Check Latest Price on Amazon<<
Shimano FK Features
Hagane Body
There's really very little need to go into the proprietary names for what is an all-alloy metal body. We have all heard about Hagane.
What really matters is how a Hagane body translates to performance. The bottom line is that the body on the FK is strong and particularly rigid.
There's no doubt you'll feel this strength when under load.
Importantly, rigidity helps to keep your gears in place and meshed without slop or movement. 
This transfers all the power to the fight and reduces wear on critical components.
Hagane Gears
Alloy gears keep things a lot lighter. There's certainly a good argument to suggest other materials are stronger, but the precision of the mesh and the lightness of the crank compensate for any possible loss in strength.
Thanks to cold forging, the crank is free of any unwanted, unnecessary movement. 
The FK is a joy to crank, whether retrieving a light lure or under the load of a trophy fish.
6 + 1 Bearings
All turning parts are well-supported. 6 bearings might be a modest number by contemporary standards, but I feel it's the perfect balance of weight and smoothness at this price point.
The bearings are quality. It's important to note that when you're looking for a cheap KastKing with 9 + bearings at a cheaper price, you have to question the quality of the bearings.
While bearings are moving parts subject to wear and damage from sand, dirt, and salt, they deliver support for moving parts that would otherwise wear out quickly under bush support only.
Propulsion Line Management
Hmmm – proprietary marketing names. Bottom line, the Shimano FK casts beautifully. Line twist is apparent but will always be on any spinning reel.
For me, the line twist is so slight that it doesn't matter at all – depending on your line, the rig, and the bait.
I'm a spin reel specialist. I generally find that those who bang on most about line twist usually use baitcasters.
The lip design on the ARC spool reduces friction (aka PLM), therefore enhancing casting distance and control.
Reducing line twist is, by and large, not a reel issue but a line and rig issue. Whatever the case, the FK certainly won't contribute to line twist.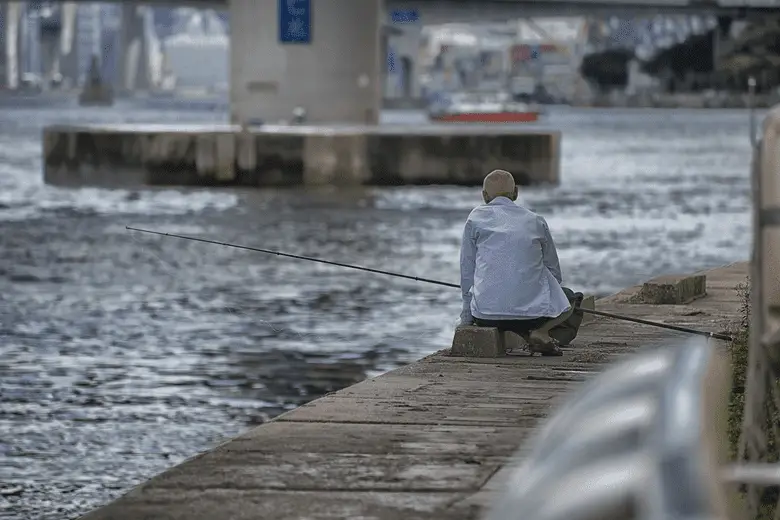 Oversized Stainless Bail
A great addition and should be a feature on every spinning reel. The bail arm is a weak point on every spin reel. I see no reason why they shouldn't be reinforced.
I would much rather have a strong, oversized bail arm than a one-piece bail arm as they have in the FL.
I don't really see the value in a one-piece bail. However, I do see the value in a stainless oversized bail arm. Great inclusion.
Coreprotect
Coreprotect delivers a reasonable level of water resistance. It's not waterproofing, and will not save you from a serious dunking.
What I do like, though, is that you can fish in the rain or a heavy spray, and your reel will be protected.
No Anti Reverse Switch
If you've read my articles before, you'll know how much I hate anti-reverse switches. In 40 years of fishing, I have found no good reason to crank backward.
What I have found is that anti-reverse switches break, and break frequently. 
They're one of the greatest weak points of all spin reels, and the feature should have been completely relegated decades ago.
I'm very pleased it's not on the Stradic FK.
Shimano Stradic FK Alternatives
This market segment is very competitive. There's no end of possibilities. I can write a full article on alternatives to the Shimano FK, of which the first must be the FL – the new model and the Vanford.
See below for a closer look at these models.
Last update on 2023-12-07 / Affiliate links / Images from Amazon Product Advertising API
Obviously, you'll pay a little more, but it's a reasonable upgrade, and they're excellent spinning reels.
I find it hard to go past the Daiwa BG for great quality at a lower price. It doesn't have a 1000-size option, however.
Daiwa BG3500 BG Saltwater Spinning Reel, Black/gold
Black Anodized Machined Aluminum Housing ("Hard Bodyz" Body & Side Cover), Over-sized Digigear (Digigear System)
Solid Screw-In Handle, Air Rotor, Dynamic Cut Aluminum ABS Spool
Braided Line Ready Spool, Waterproof Drag System, Carbon ATD, Line Per Handle Turn: 38.5"
Manual Return Bail (4500 and Larger), 6BB+1RB, Gear Ratio: 5.6:1, Drag Max:17.6
Last update on 2023-12-07 / Affiliate links / Images from Amazon Product Advertising API
For a great 1000-size alternative, I like the Daiwa Caldia. It's more powerful and lighter, with greater line and drag capacities.
Daiwa Caldia SW 10000-H Spinning Reel, 2022 Model
Winding length: 47.2 inches (121 cm) / Handle rotation: 2.6 inches (5.7 cm) / Maximum drag force: 33.1 lbs (15 kg)
Weight: 23.2 oz (645 g)
Standard Winding Amount: PE (No
Handle length: 3.0 inches (75 mm) / Handle knob: EVA large round knob
Last update on 2023-12-07 / Affiliate links / Images from Amazon Product Advertising API
Final Notes on the Stradic FK
The Shimano Stradic FK might be a few years old and superseded, but it's a high-quality, high-performance inshore reel that's still available and at runout prices.
It holds its head high in a very competitive market segment even though it's 7 years old. 
If you can find a good price, then go for it. It will make an excellent performance addition to your spin arsenal.