We hope you love the products we recommend. Just so you know, Fishing Command may earn an affiliate commission from the links on this page, at no extra cost to you
I have always had an interest in entry-level Shimano reels. I have a couple of Shimano Sienna spin reels and a Shimano IX spinning reel – the absolute cheapest Shimano available.
Despite my abuse of these reels for years, they still work perfectly well, considering there are no bells or whistles on them.
The Shimano Sedona FI has piqued my interest, especially the 6000 and 8000. 
I wanted to see how an entry-level Shimano would stack up against tougher conditions and bigger fish.
For around the $100 mark, depending on where you purchase, the Sedona FI offers more at this price point than its competitors.
However, there are a few qualifications with that statement. So let's jump in and have a closer look at the Sedona FI spin reel.
Shimano Sedona Fl Spinning Reel Review
The Sedona FI series now consists of a 500, 1000, 2500, 3000, 4000, 5000, 6000, and 8000. 
It's a pretty comprehensive series, covering everything inshore, surf, rock, nearshore, and some modest offshore applications.
The Shimano Sedona FI is a serious makeover for its predecessor. There are three new sizes.
There is also a return to the tilted reel foot, an upgraded anti-reverse clutch, an all-new look, plus increased drag performance.
The FI also gets Shimano's AR-C Aluminum Spool, Dyna-Balance, Varispeed II, G Free Body, and Shimano's Hagane gearing. 
From this list, it would appear that the Sedona has benefited from the tech trickle-down effect.
Notably, the anti-reverse clutch and Hagane gears are standard in Shimano's top-shelf spinning reels. Quite a surprise in a reel at this price point.
While the body is synthetic and the bail arm plastic, they're lightweight and robust enough to handle battles with a medium class of fish.
However, it's important to highlight that the components vary between the small models and the 6000 and 8000.
The most significant difference is in the drag systems. The large reels have carbon washers, whereas the smaller models use oiled felt.
The oiled felt is arguably smoother out of the box, but the carbon washers are far more durable and better under the heat of blistering runs.
>>Check Latest Price on Amazon<<
My Test Drive With The Shimano Sedona FI Spinning Reel
My test drive was with the 8000, pegged against schools of sizable bluefish. Bluefish are cantankerous, aggressive, perpetually angry fish that'll attack anything.
I cast metal slices and had a field day, as for some reason the fish hung around for an inordinate length of time relative to habit.
I chose the metal slice because it gave me a chance to assess the Sedona's cranking speed which is a significant upgrade for the Shimano Sedona FE.
When I checked the box, it said the 8000 had a 4.9 ratio which I thought was slow for an upgrade. 
However, the retrieve is just short of a meter per crank which is reasonable for metal lures. Admittedly, I still got exhausted cranking as fast as I could.
I was exhausted but the Sedona was up for more. 
I fished it with 15-pound mono, which was pretty light considering the target and its aggressive disposition.
While the 8000 size might be a little large for such a task it was certainly tested. 
The cast was smooth, the power under load was great, and there was no unwanted flexing or slop.
The anti-reverse is excellent, with no back play at all. When the fish struck there was no play – admittedly these guys were so aggressive they were hooking themselves.
I had no trouble casting the significant distance required to reach the target zone. Casting manners were a highlight, and I put it down to a consistent uniform line lay.
I fish in the rain and in difficult conditions quite frequently. 
This is where the Sedona may hit a snag. There's no sealing to speak of, and the top-mounted drag system is open to water and dirt ingress.
Spray, rain, and splashing could well become an issue for the Sedona. 
And if you're fishing the surf, a feed of salty sandy slurry will result in the need for a complete breakdown and rebuild. This is a statement of fact more than a criticism. 
This is a cheap 3 + 1 bearing reel that has a few top-quality features. 
Nobody is expecting serious sealing at this price point – and Shimano is definitely not known for their generosity.
For those looking for a reel of size that fits the tightest budget, the Sedona FI is a great option. 
Features of The Shimano Sedona FI
One of the interesting things about the Sedona FI is that it isn't loaded with all the latest flagship technology. In fact, there's next to none of it.
This is when a reel must rely on solid basics, and the Sedona FI has this covered. 
While the latest tech and a bunch of bearings are great, I prefer to see the basics done well.
Saltwater Ready
Manufacturers add this annoying marketing speak when there's little to advertise.
What does it even mean? 
Especially to somebody like me who makes no differentiation between saltwater and freshwater spinning reels.
It more or less refers to the use of rust-proof synthetic materials in construction.
The alloy gears, machined brass pinion, and the stainless steel and synthetic bushings in the line roller are well-placed for battling corrosion.
I have no problem at all fishing in saltwater with a Sedona.
Hagane Gears
Hagane gears are trickling down the Shimano line these days. The cold-forged alloy gears are the same as you'll find in a Stella.
Along with a tight mesh for smooth cranking, the Hagane gears are all about durability. 
With a one-session test, I can't really comment on the durability of the Sedona.
However, the wise angler will notice the 10-year manufacturer's warranty. This is a significant warranty for a reel at this price point.
You can assume the Hagane gears are built to last.
AR-C Spool
This is a spool design that is widely used across the Shimano range. The bevel on the spool lip reduces friction for increased casting distance and better line wear.
It's important to note that the spool on the Sedona is not particularly hard. If you drop the reel and happen to catch the spool lip you will dent or scratch it.
Take care not to drop it. However, if you do, it's possible to repair a dent or deep scratch so long as it's not too severe.
While the Sedona will cast long, I believe its length is more a result of its consistent line lay – basics done well!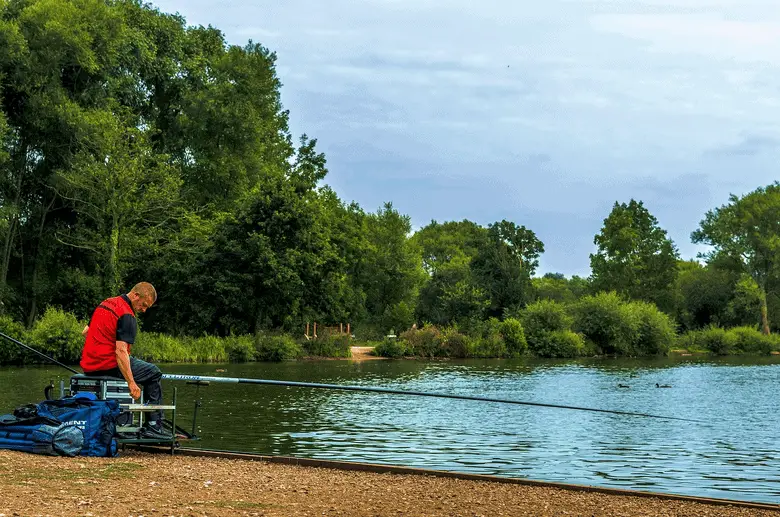 G-Free Body
The G-Free body is a fancy marketing way of saying weight distribution. The 8000 is 615 grams, which isn't heavy for a reel of this size.
Ergonomics are good depending on the rod it's strapped to. However, I tend to think the overall feel is better owing to the return of the tilted foot.
I used a composite rod for the test. It's heavy compared to full graphite. Being used to such rigs is not a problem for me.
If you're looking for a lightweight feel, I think G-Free, plus a tilted foot and full graphite rod will deliver – even with a 12+ foot rod.
3 + 1 Bearings
The Sedona has 3 Minebea Mitsumi ball bearings. Interestingly, this is the same bearing brand you will find in most of the Shimano top-shelf spinning reels.
The bearings are shielded for extra protection. However, I'd still be doing my best to keep my reel out of the sand and out of the water.
For such a modest bearing number, the Sedona has a lightweight and easy crank. 
This is probably a result of gears, but the bearings keep the critical rotating parts in place.
Anti-Reverse Clutch
Although not listed as a key feature, this clutch is probably one of the best internal features of the Sedona.
You will notice as soon as you play with the Sedona that there's no back play at all, and the Anti-Reverse feels very solid.
That's because this is the same tech used in Shimano's high-end and flagship reels. Not only is it a high performer, but it's also built to endure.
I have broken many clutches over time. I usually do it via impact in combination with saltwater ingress.
Keep the water out of your Sedona, and I have a feeling it will last you through many tough sessions battling angry fish.
Pros and Cons
There's a lot to like about the Sedona FI. What I like most of all is that it provides solid large fish action from the surf, rocks, and outside the heads. 
Here's a quick pros and cons breakdown.
Pros
Comprehensive reel size range in this series
Affordable Quality
Strong Anti-Reverse clutch
Great casting manners
10 years warranty
Big fish access
Cons
No sealing
Plastic bail arm (although it seems pretty strong)
>>Check Latest Price on Amazon<<
Alternatives
From the 500 through to the 4000 I would argue there are several alternatives. The standout for me would be the Okuma Ceymar reels.
Last update on 2023-12-06 / Affiliate links / Images from Amazon Product Advertising API
With sizes 1000 through to 6000 this is a great reel that's hard to beat, especially for those on a serious fishing budget.
The Ceymar is feature packed and a very fine-looking fishing reel. If I was to put a Ceymar next to a Sedona, the Ceymar would win every time on looks alone.
The Penn Pursuit is also an option throughout the sizes. However, the PENN offers a large 8000 for the surf and rocks.
Last update on 2023-12-06 / Affiliate links / Images from Amazon Product Advertising API
For extra savings and a huge feature list plus 11 bearings, the Quantum Throttle is definitely worth a look, especially in the smaller sizes.
Quantum Throttle II Spinning Fishing Reel, 11 Bearings (10 + Clutch), Continuous Anti-Reverse with Front-Adjustable Drag, Ultra-Smooth and Durable Gears, Clam Packaging
POWERFUL REEL: The Throttle II Spinning Reel is an open-cast fishing reel that features an R.E.D (reel engine design) aluminum unibody design and an anodized aluminum ball wire
SMOOTH RETRIEVAL: This reel features 11 bearings (10 + clutch), a 5.3:1 gear ratio, a 35-inch retrieve rate, and right/left hand retrieve for many fishing adventures to come
RELIABLE: The Throttle brings an elevated fishing experience to a trusted spinning reel. The continuous anti-reverse technology on this reel helps you secure your next prized catch, enhancing any fishing trip due to its smooth feel and reliability
VERSATILE USE: With a mono capacity of 230/10 and the ability to hold up to 240-yards of 30-pound braided line, this reel is for medium species such as walleye and bass. Set a new gold standard for angling achievement with Throttle II
Last update on 2023-12-06 / Affiliate links / Images from Amazon Product Advertising API
Frequently Asked Questions
Is Shimano Sedona Waterproof?
The Sedona FI isn't waterproof. You'll never find a reel at this price point that's waterproof. 

It's important to note that waterproof means that no water can get in at all, even when submerged.

Reels such as this are very expensive and include reels such as Van Staal and the new PENN Authority. 

Expect prices to start well in excess of $400, but likely higher.
Is Shimano Sedona Braid Ready?
A braid-ready reel will have a rubber, or grip on the arbor of the spool. The Sedona doesn't have this feature.

A few wraps of mono are all that it takes for your reel to accept braid easily. 

Quite often the rubber on "braid ready" spools will perish over time. While useful, it's an unnecessary feature.
How Many Bearings Does the Shimano Sedona Have?
The Sedona FI has 3 bearings plus the anti-reverse clutch, which is effectively a bearing. While small in number, the bearings in the Sedona are good quality bearings.

The clutch bearing is especially good, and a feature of the reel. The anti-reverse function is excellent, delivering no back play at all.

As mentioned earlier, the clutch bearing in the Sedona is the same bearing that's in the Stella and other high-end Shimano spin reels.