We hope you love the products we recommend. Just so you know, Fishing Command may earn an affiliate commission from the links on this page, at no extra cost to you
The Okuma Ceymar is one of the company's best-selling reels. While aimed at an entry-level market, the quality and performance exceed its accessible price point.
When we think of top-rated Asian fishing gear, we automatically think of the market dominance of Shimano and Daiwa.
In just a few short years, the Taiwanese brand has made amazing inroads, offering an accessible and high-quality product that resonates with anglers at all levels.
Such is the trust in the brand and their ongoing success, Okuma is now offering uncompromising top-shelf spinning reels to rival Stella and Saltiga.
The Ceymar Spin reel range is a fine example of Okuma integrity.
Let's have a closer look at the Okuma Ceymar spin reel range. If you're on a budget, yet demand quality, the Ceymar should be on your list.
Okuma Ceymar Spinning Reel Review
Okuma has worked hard to cover a lot of bases with the Ceymar. In spite of the absence of the larger blue water reels, 7000 or larger, the C10 (1000) through to the C65 (6500) cover a wide range of spin applications both inshore and outside the heads.
From the C10 to the C40, reel sizes increase in half-size increments, then in full-size increments.
While I question this as being a compelling feature of the series, it nonetheless allows anglers to further refine reel selection for specific fishing applications.
It should be noted that there are Ceymar Baitfeeder models available for those who like to present live baits.
With ratios of 5.0 and even slower in the 55 and 65, the Ceymar is definitely a cranking reel.
There are high-speed models available in the C30S and C40S, which will impress the saltwater angler looking for sports action casting high-speed lures like metal slices.
The Okuma Ceymar will suit a broad range of saltwater and freshwater anglers with limited budgets.
The carbon body Ceymar is feature-packed with useful tech and 7 +1 (6+1 in 10 and 20) bearings.
They're lightweight, smooth, have a lightweight yet confident crank, and corrosion credentials that are useful in saltwater conditions.
Casting manners are great, the average angler can extract plenty of distance from the Ceymar provided the rig is balanced.
The C10 and 20 will work perfectly for finesse applications, with the 25 being an ideal inshore allrounder for lighter inshore work.
There's more power in the '30s for a larger class of fish so there are plenty of saltwater applications for this size.
The '40s are great for a larger inshore species but are ideal for lighter surf and rock sports work.
The 50 through to 65 have surf, rock, and near-shore applications, with the 65 a great option for chasing a larger class of fish in the waves.
The Ceymar offers value for money, performance and reasonable longevity provided care is taken with cleaning and maintenance.
Features
Multi-disc oiled felt drag system
7 BB + 1RB
Quick-Set anti-reverse roller bearing
Precision machine-cut brass pinion gear
Corrosion-resistant graphite body
Rigid, forged zinc, black anodized handle design
Lightweight, EVA handle knobs
C-65 – models feature ergo grip handle style
Precision Elliptical Gearing system
Machined aluminum, 2-tone anodized spool
Heavy-duty, solid aluminum bail wire
RESII: Computer balanced Rotor Equalizing System
Narrow Blade Body
Line control system
Okuma Ceymar Key Features and Benefits
Multi-disc oiled felt drag system
The drag feels smooth and capable out of the box. However, over time the oiled felt drag washers compress and degrade.
It's also a weak point in terms of water ingress. I think it's time this type of gear system is relegated, and carbon washers become the standard.
Precision Elliptical Gearing System
I'm not sure of the value of the system, yet the purpose seems to be about the reduction of friction.
Friction is a reel killer from casting to cranking, and any system that reduces friction has to be positive.
Unfortunately, there's nothing I can feel, comparatively or otherwise that demonstrates this system's capabilities.
My expectations as this will show results over time, particularly on wear.
Quick-Set Anti-Reverse Roller Bearing
We all love an Anti-reverse with no play and movement. Out of the box, the Quick-Set reverse performs as it should, allowing for a solid hook setting.
Precision Machine Cut Brass Pinion Gear
I like brass for its corrosion resistance, and the machined cut for a playless mesh. Will be interesting to note performance over time, with heavy use.

Corrosion-Resistant Graphite Body
Ideal for weight savings and increased corrosion resistance in this price-point.
However, there is a compromise on rigidity. While I prefer metal bodies, this is an industry standard at this price point, and serviceable enough.
Machined Aluminum, 2-tone Anodized Spool
It's a nice spool, balanced and corrosion-resistant. Alloy spools are very much standard these days, and an expectation even at entry-level.
Heavy-Duty, Solid Aluminum Bail Wire
I've always been a fan of bail arms with substance and strength. I'm hard on my gear, as I know many anglers are, and the added strength in the Cymer is a handy feature for wear and longevity.
RESII: Computer balanced Rotor Equalizing System
The spool appears to be very nicely balanced. Cranking fast and slow, under load and unweighted delivers a uniform feel.
I'm not sure how much of this can be attributed to the technology, but there's no doubt, the rotor is wobble-free.
Even Flow Roller System
The line roller is often overlooked in cheaper reel models. This is a valuable feature that appears to reduce friction and line twist which delivers better casting, and less line wear.
Cyclonic Flow Rotor
This is a very interesting concept, and may well help expel unwanted water.
Not sure how to evaluate this, but if it achieves what is reported, the removal of water, particularly salt water, the Cyclonic Flow System should increase longevity.
What Is the Gear Ratio of the Okuma Ceymar
The Ceymar range can't be considered fast. The majority of the reels have a gear ratio of 5.0:1, with the C-55 having 4.5 and the C65 having 4.8.
Those anglers casting cranks and slower style lures will be happy, whereas those anglers wanting to cast speedy lures such as metal slices will have to work a little harder, as will those flipping and pitching.
At this price point, anglers aren't overly concerned about the gear ratio, finding other features such as spool capacity and drag strength more important.
However, for those anglers wanting more speed, Okuma provides an option for the C30 and C40 having respectable 6.2:1 high-speed variants.
Does the Weight of The Reel Change Between the Different Models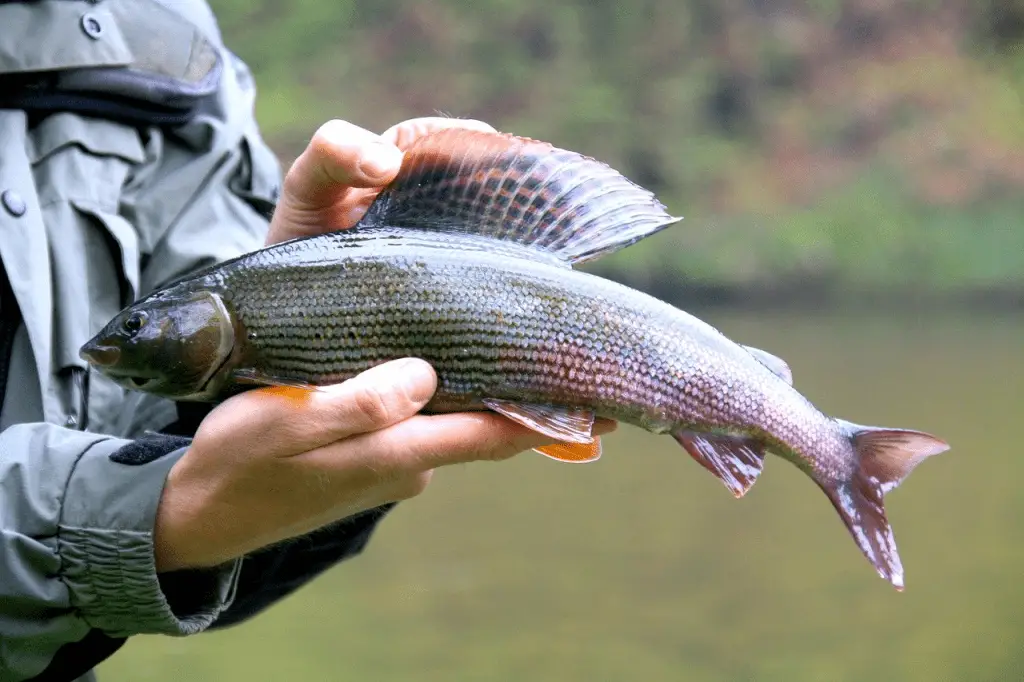 The Ceymar series starts out at only 6 ounces with the C-10. While there are lighter reels of the same size, the price jumps significantly owing to the addition of high-tech alloys.
The C-65 comes in at a pretty hefty 20.7 ounces, however, you want some weight behind you when you're tackling a larger class of fish.
The Ceymar series fits into a lightweight reel category, with the carbon body and rotor keeping things pretty comfy in hand.
A thin body and the absence of wasted space also go a long way to reducing excess weight and bulk.
Okuma Ceymar Specifications
| | | | | | | |
| --- | --- | --- | --- | --- | --- | --- |
| Model | Gear ratio | Bearings | Weight (oz) | Line retrieve(in) | Max drag force(lb) | Mono line capacity (mm) |
| C-10 | 5.0:1 | 6BB+1RB | 6.0 | 21 | 7 | 0.10/260, 0.14/150, 0.16/115 |
| C-20 | 5.0:1 | 6BB+1RB | 6.7 | 24 | 7 | 0.15/250, 0.20/140, 0.25/90 |
| C-25 | 5.0:1 | 7BB+1RB | 8.0 | 25 | 15 | 0.15/295, 0.20/170, 0.25/110 |
| C-30 | 5.0:1 | 7BB+1RB | 8.2 | 25 | 15 | 0.20/200, 0.25/130, 0.30/100 |
| C-30S | 6.2:1 | 7BB+1RB | 8.2 | 33 | 15 | 0.20/200, 0.25/130, 0.30/100 |
| C-35 | 5.0:1 | 7BB+1RB | 9.5 | 30 | 17 | 0.25/195, 0.30/135, 0.35/100 |
| C-40 | 5.0:1 | 7BB+1RB | 10.0 | 30 | 17 | 0.25/240, 0.30/170, 0.35/125 |
| C-40S | 6.2:1 | 7BB+1RB | 10.5 | 38 | 17 | 0.25/240, 0.30/170, 0.35/125 |
| C-55 | 4.5:1 | 7BB+1RB | 14.2 | 31 | 32 | 0.30/325, 0.35/240, 0.40/185 |
| C-65 | 4.8:1 | 7BB+1RB | 20.7 | 38 | 33 | 0.35/340, 0.40/260, 0.50/160 |
How Much Weight Can the Reel Handle
The C-65 has a substantial max drag of 33 pounds. When wound on hard, this sort of power can tire a fish of 60 plus pounds.
This, of course, depends on the line type you've spooled and the amount of line you have on the spool.
This is a technical, on-paper, assumption only.
Substantial fish of this size could likely cause a graphite body to flex and twist under such load, impacting the efficacy of gears.
Is Okuma Ceymar Good for Saltwater
The Ceymar is fine for saltwater and has decent corrosion mitigation. Whatever reel you have will be fine to fish the saltwater just so long as you clean after every session.
I'm an angler who has never differentiated between saltwater and freshwater. You can have a reel sealed to within an inch of its life that will corrode in fresh water if it's not cared for.