We hope you love the products we recommend. Just so you know, Fishing Command may earn an affiliate commission from the links on this page, at no extra cost to you
Whenever I have a request for a spinning reel review article, I always have a feeling of "where do I begin?" The spin reel market continues to grow, becoming more acutely competitive as each year passes.
Even the tightest budget has access to spin reels with fantastic tech and inclusions. What's more, there are plenty of brands and models from which to choose.
For the more discerning spin reel fan with a reasonably open budget, you can find yourself in an endless loop of comparisons.
Having refined and excluded some reels from your 'desirable list', there can still be 5 or 6 reels which are perfect for you. Again, this is great news, so, happy days.
In the following article, we're going to review 5 of the best spinning reels for the money. Before this, we'll discuss the benefits of spin reels.
We'll follow this with some insights into things to look for in a good spin reel.
We'll then close up with a brief look at which brand delivers good options at particular price points.
5 Best Rated Spinning Reels on The Market in 2023
No products found.
Spinning Reel Reviews
It's important to note that the heading is 5 of the best spinning reels, not the best.
Frankly, "the best" is pretty well subjective and nigh on impossible to quantify or qualify. There are just so many good reels from which to choose.
What I can say, however, is that the spin reels reviewed below are the best value for the money.
Depending on matching correctly for your fishing application, you can't go wrong with this list below.
PENN SLAMMER III SPINNING FISHING REEL
"Best All-round Spinning Reel for the Average Angler"
The PENN Slammer III is a serious spin reel. It's very "PENN" with its muscle-bound looks, black with gold highlights, and heavier feel.
Having said that, the Slammer is a sleeker design than one might expect from PENN.
The slammer is a robust reel that will take a reasonable level of punishment from the less than careful angler. Its capacity for tackling a larger class of fish is perhaps its biggest strength.
If you could only purchase one reel, a smaller, mid-sized Slammer III would cover a tremendous amount of applications.
You would have access to a pretty large class of fish, without having overkill for smaller fish.
The Slammer III is a go-to reel for the average angler who loves their fishing, demands quality and longevity, but doesn't necessarily want to fuss with a huge arsenal of application-specific spin reels.
It's brilliant for big fish!
For example, the 3500 with 30 pounds of drag would cover the lion's share of inshore applications, and I'd be happy as Larry to cast it at 20 pounders from the beach.
The Slammer punches well above its size and weight.
Yep, it's kinda pricey. But I believe the pricing is honest. With a modicum of care, you'll have your Slammer III for countless sessions on the water.
There's a model to suit inshore anglers, as well as those chasing the oceans biggest from the blue water and the rocks.
Best Features
Spool and drag capacities are awesome!
Access to a larger class of fish
Robust construction
Concerns
The price, though honest IMO
They're heavy
Features
Full Aluminium Body, side plate, and rotor
CNC Gear – Machine cut
IPX6 Seal rated body & Spool
IPX6 Waterproof Rating
Dura-Drag Front Drag System
Stainless Ball Bearings: 6+1
Instant Anti-Reverse
Oversize, Aluminium Handle With Alternative EVA handle also included
>>Check Latest Price on Amazon<<
SHIMANO SIENNA REEL FG
"Best Flagship Brand – Budget Driven – Inshore Spin Reel"
I have 2 Sienna spin reels, a 1000 and 2000, and I've had them for a very long time. I continually name this Shimano flagship budget series in my bests.
The Sienna will suit the inshore angler on the tightest of budgets. While there are fewer bells and whistles than premium models, it's also a heck of a lot cheaper.
The newer FG model is quite impressive. The anti-reverse is solid as a rock, the crank is smooth with a new load of bearings (3 all up), and the cosmetic upgrade is spectacular relative to past models.
Drag capacities have been improved, and the overall feel is tight, smooth, and lightweight. The 1000 and 2000 will be ideal for the beginner yet even impress the experienced angler.
Some will say they're better for the fresh. I disagree. Keep them clean and they're perfect in the salty stuff. Ideal for fish like whiting and flounder, they're also excellent for spinning up trout and casting soft plastics at bass.
The Sienna delivers reliable bread and butter fishing without any of the outlay. Quality construction and components ensure you'll have a reel that performs on call but also lasts.
The AR-C Spool and G-Free body are great features at this price point. They're a joy to cast and deliver just enough backbone for scraps with fish of a size you weren't expecting.
While Stella is the Shimano we dream of owning, it's the Sienna that exemplifies the Shimano commitment to class at every price-point.
Best Features
Quality for an accessible price
Sienna range covers most inshore applications, salt and fresh
The AR-C Spool and G-Free body delivers excellent, ergonomic casting
Concerns
Shimano could probably squeeze in another feature or two yet maintain the low price
Saltwater users should clean after each session
Features
AR-C Spool
G-Free body
Ball bearings 3+1
Shimano Sienna Reel Model FG Series Instant Anti-Reverse
Oversize, Aluminium Handle With Alternative EVA handle also included
>>Check Latest Price on Amazon<<
QUANTUM CABO PT SPIN REEL
"Best Surf Spin Reel Modest Budget – Best Value Overall"
OK, it's not cheap. But your way under the midpoint in the mid-price point category. Firstly, the Cabo looks awesome. Secondly, it performs every bit as good as it looks and then some.
Power and durability are the key features of the Cabo. They're built for the rough stuff and the harsh saltwater environment.
The Cabo will impress the angler keen on superior performance and build quality, yet unwilling to pay the breathtaking premium price tags attached to Stella, Saltiga, and Van Staal.
Cabo delivers huge spool capacities in every model. The drag is silky smooth, with the 6000 delivering a whopping 45 pounds of pure stopping power. It also holds 320 yards of 60 pound.
In concert, this is awesome stopping power.
Corrosion mitigation is another huge feature, ensuring you can take the reel to the limits for countless sessions.
Expect a very long working life, thanks to Sealed Magnum clutch, SaltGuard 2.0 Corrosion protection, Stainless and ceramic drag system with Sealed Magnum CSC carbon fiber.
Of course, the 8 bearings are stainless.
And that's all encased in an SRC Aluminium Body with an SRC Aluminum side place, which also serves to get the dreaded weight down.
It's light for its size, yet delivers excellent rigidity.
The nickel-titanium bail and magnetic bail trip mechanism is guaranteed for life.TiMag titanium bail wire will return to its original shape when bumped or bent.
I'm surprised that this reel hasn't sparked a price-revolution with the flagship brands.
This is a brilliant big fish reel with inclusions that put the flagship brands to shame.
Best Features
Corrosion resistance is second to none
Drag power and spool capacity
Incredible value
Cosmetics. Brilliant design
Concerns
None. Buy one now
Would like a 3500 size
Features
8 stainless steel bearing system (7 + 1)
SRC Aluminium Body
SRC Aluminum side place
Sealed Magnum clutch
SaltGuard 2.0 Corrosion protection by Quantum
Stainless and ceramic drag system – Sealed Magnum CSC carbon fiber
Titanium bail
Ultra-hard PT gear system
>>Check Latest Price on Amazon<<
SHIMANO ULTEGRA XTC REEL – LONG CAST
"Best Long Casting Spinning Reel for Big Fish"
Sometimes we need to cast big baits and big lures over prodigious distances. Often it is from the rocks and beach but it is also frequently required from a boat.
Chasing big tuna often requires you to keep the boat some distance from the feeding school to avoid spooking them. This is when long casts can make the difference.
The Shimano 14000 holds just short of 400 yards of 65-pound braid. It also packs a whopping 45 pounds of super smooth drag.
The real value here is the price point. This reel is all about performance with the access of a long cast.
This is a big reel but the Ci4 construction keeps the weight down with Shimano's G-free body adding ergonomic benefits, compensating for the laborsome task of inevitable heavy rig casting.
Bearings are limited to 5+1 one, keeping the price manageable yet delivering a super smooth reliable crank. Coupled with Hagane & X-Ship Shimano Gearing, you've all the traction you need for the ocean's toughest species.
The gear ratio is a little slow by modern standards, however, the long handle makes for some pretty comfortable cranking, if a little slow for metal slices. This is a great option for casting bigger live baits long distances.
While there are, arguably, better reels to cover the role of the XTC, none that come remotely close to this accessible price point.
Sealing and corrosion features ensure serious endurance, and X-Protect water resistance mitigates water ingress and salt damage.
There is a 5500 size that is just as good and a more suitable allrounder. The 14000, however, covers the rocks and surf while delivering genuine offshore capability for big pelagic species.
The XTC gets few points for versatility, but for huge casts to massive fish, there's little to beat it at this price point. Strap it to a 12 footer for unrivaled casting distance from the surf and rocks. Strap it to a 9 footer and cast huge poppers at tuna and GT's while out on your favorite vessel.
Best Features
It can cast big baits a phenomenal distance on heavy class lines
Drag power and spool capacity are huge
Incredible value
Surf and rock legend with serious offshore capabilities
Price and value
Concerns
Not particularly versatile. It's designed specifically for the big stuff
Features
Hagane & X-Ship Shimano Gearing
Ci4+ Body
X-Protect – Water resistance
5+1 Shielded ARB Bearings
AR-C Long Cast Spool
Shimano G-Free body design
>>Check Latest Price on Amazon<<
DAIWA CERTATE REELS
"Best Inshore Reel With Superb Feel"
It's difficult to find the extra few hundred dollars in the Daiwa Exist when comparing it to the Daiwa Certate.
The Exist is clearly the Daiwa flagship inshore spin reel but the Certate with only 2 fewer bearings has to take the prize for coming in a heck of a lot cheaper.
The monocoque body is an obvious standout. Huge reductions in weight, voids, and twist provide phenomenal strength in such a small, lightweight reel.
Features include Automatic Tournament Drag. It's super smooth, with plenty of head-turning power.
10 bearings support the tough digit gear, which is incredibly smooth. Few reels match the silky crank of the Certate.
The reel is sealed to within an inch of its life, ensuring peak performance over a very long working life.
The 4000DC model holds 300 meters of PE 2 while sporting just short of 27 pounds of drag. For such a diminutive reel, this is incredible stopping power.
Ergonomics have been improved for the current model. A change in the drag knob allows for finer adjustments while in the heat of battle.
Casting manners are superb. It's long and accurate. The Long cast ABS spool delivers all the distance you need.
The combination of lightweight, small size, and incredible power and strength, deliver outstanding versatility. The Certate is built to handle just about every inshore application.
The price might cause a few shoppers some heart palpitations. However, it won't outright kill you as the Exist does when you see the price.
I understand why the Exist…exists. However, I challenge anybody to feel the difference in smoothness with its extra 2 bearings.
There's quite a difference in price from the Marque Exist to the Certate, but in my opinion, the difference is not represented in the price.
The Certate is definitely for the more discerning spin reel angler. The price is aspirational, yes. But the performance is truly second to none.
The Certate is an inshore masterpiece. It doesn't get any better than this at this price point.
Best Features
Replete with all of Daiwa's flagship technology
Power to weight ratio
Phenomenal versatility. Peerless in that regard at this price point
Superb feel
Smoothness of the crank
Casting manners
Concerns
It's pricey. A lot of dedicated anglers will find the price tag just too steep
Features
Bearings: 10+1
Mag Seal
Magseal also on Bearings & line roller
Airbail (one-piece construction)
Air Rotor
Perfect Line Stopper
Aluminum machine cut handle
ATD – Automatic Tournament Drag
Monocoque Body
Long cast spool – ABS
>>Check Latest Price on Amazon<<
The Benefits of Spinning Reels
I need to preface this section with an important distinction. My views on spin over casting or spin casting are based on considering the average angler.
This, of course, is the vast majority of us.
Seasoned pros and highly skilled, experienced amateurs are a different kettle of fish.
They have fewer if any limitations when it comes to extracting peak performance from any piece of fishing equipment.
A good analogy might be golf legend Tiger Woods versus your average amateur golfer.
Only in extremely rare circumstances could an amateur golfer extract peak performance from Tiger's golf clubs.
The same is true of reels. The average angler can master the spin reel quite easily.
However, with a refined and highly tuned casting reel, the average angler has to work much harder to get consistency and peak performance.
So, why go spin?
Ease of Use
Casting reels of all sizes and shapes have become far easier to learn and master in recent times.
Technology has delivered a more forgiving cast, ensuring we get less trouble when we launch our baits.
However, no manufacturer has ever completely mitigated the laws of physics. Backlash, or overrun, is still a very real possibility every time you cast.
Despite the claims of manufacturers, the average angler can still find themselves with nightmare bird nests, which can ruin a fun day on the water.
Overrun/backlash is not a feature of a spin reel. It can't be. With a spin reel, line peels of a stationary spool. With a casting reel, line peels off a rotating spool.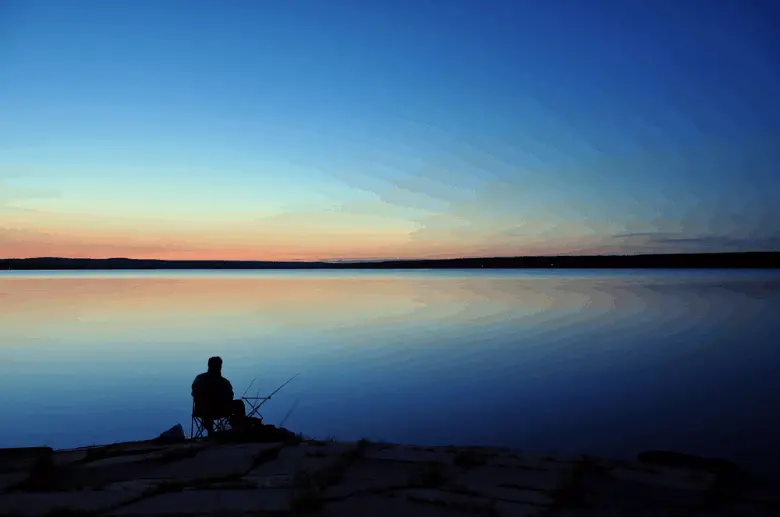 The speed at which the line is departing can vary from the speed of the spinning spool. This is when things can go bad, with impossible tangles resulting.
A spin reel does not require a deft thumb to control line release. This eliminates the need for a tricky 'feel' skill that can take quite some time to master.
In many respects, it's all about the cast. For the majority of new anglers, the spin reel is significantly easier to learn.
Even for the old hand, a spin reel requires less concentration and fewer refined motor skills to extract peak casting performance.
The crank of a casting reel is also a specialized technique.
Granted, it's pretty easy to learn but the smaller handle requires a considered wrist action to develop a smooth retrieve.
A spin reel works well with a bigger arm, wrist, and hand action. Even noobs can acquire a smooth crank very quickly.
Generally speaking, a spin reel is far more forgiving, requiring less skill, fewer refined motor skills, and less concentration. Spin reels invite none of the casting issues that casting reels are famous for.
Don't get me wrong here. I love casting reels. They're awesome for incredible feel, efficiency, and accuracy.
However, it would take a very brave pundit indeed, to post an argument that casting reels were easier than spin reels.
Spin Reel Price Point and Selection Benefits
The range of casting reels has rapidly increased with the explosion of lure fishing. It is also true that the traditionally expensive casting reel now has significant representation in the affordable price points.
However, spin reels still dominate the shelves, and will always remain king of the affordable reel market.
For example, An angler looking for a new reel for a specific application might have a selection of 2 or 3 casting reels that suit their budget limitations.
For the same applications, there might be more than 10 or 15 spin reel options, or even more.
These numbers are illustrative only. I'm just trying to provide an insight into the huge difference in representation.
Clearly, manufacturers understand that the majority of average anglers prefer the user-friendly nature, price point, and model options of spin.
Hence, the spin market is very well severed.
A Better Days Fishing
If you're not grappling with your gear, you have a better day on the water. Here's an example.
I fish the ocean rocks and the surf. My reel selection is nearly always spin, except for the rare few locations and applications.
I'm usually dealing with heavy structure, winds, swell, spray, heavy currents, balance, precarious footing issues, and a host of other location-specific concerns.
I don't want to be fussing with reel adjustments. I also hate the thought of the birds nest I might get when I put every ounce of power into a super long cast.
Essentially, it's one less thing to think about. And, in all honesty, there would be no advantage to using a casting reel for these applications anyway.
A spin reel allows me to focus more on the rig for catching, instead of the rig for casting.
I find a casting reel requires a certain rig balance to extract peak performance. Again, there's greater flexibility and forgiveness using the spin reel.
When you can have complete confidence in your reel in a set and forget way, it makes for an easier day on the water.
What's a Good Budget Spinning Reel Price?
This question comes up a lot. Is there a better brand for a particular price point? The answer is a little difficult, and best answered with…well, sort of.
Do different Brands perform better at different price points?
Best Spinning Reels $500 and Above
Of course, Daiwa and Shimano are the standouts here. Few include the tech of the Japanese in their reels.
It should be noted, however, that a certain percentage of the price tag goes on the Dolce Gabbana label. They're the iPhone of reels, and the price reflects this.
A special mention must go out to Van Staal. Respect for these guys because no other manufacturer does what they do. If the military required fishing reels, I've no doubt that Van Staal would win the contract.
$200 to $500
Yes, Shimano and Daiwa are prominent again. However, now Abu Garcia, Okuma, PENN, and Quantum have become prominent.
Best Spinning Reels Under 200
PENN is a high performer in this category. But this is where every brand under the sun has the bulk of its product.
It's a highly competitive price point which includes the more fringe brands many anglers may have never heard of.
Less than $100
The big 2 Japanese brands have good representation here. However, this price point is becoming dominated by players such as KastKing and Lews.
While every brand has representation here, nobody has the same quantity of inclusion as offered by Lew's and KastKing. In many respects, it's difficult to know how they do it.
For my money, reels such as the Shimano Sienna FG are brilliant reels for the price.
They have very few features compared to the offerings from Lew's and KastKing, but the quality is proven.
What to Look for in a Top Rated Spinning Reel
Above all, you look for the reel that fits your application and your budget. With those two key criteria covered, you're fishing appropriately and guilt-free.
After this, there a few things I like to see in a good quality spinning reel.
Feel
This is a little intangible. But it's something that happens when you pick up a reel, and, interestingly, it can be a good guide.
Often you will handle a reel and it will have a certain feel. It's difficult to articulate, but it can be positive, negative, or leave you feeling indifferent, or needing to touch another sample.
This will never be my only guide, but I'm not surprised by how often I end up going with the reel that felt great when I first handled it.
Drag and Spool Capacity
The reason I group these two is that, in concert, these two features account for my fighting power.
With plenty of line and a super-strong drag, I have the power to fight most fish. If one is lacking, one needs to be greater to compensate.
Smaller line capacity is best compensated by a strong drag. A week drag can be compensated with plenty of line to play a fish until it tires.
Anti-Reverse
Without exception, I look for a solid anti-reverse that has no play whatsoever. It inspires confidence and adds to 'feel'. Importantly, it's invaluable for hook setting.
Sealing
Extensive sealing adds plenty of pressure to the price-point. It's a nice feature, but never a deal-breaker if sealing is limited.
Weight
The lighter the weight the lighter the load. It can make a difference to fatigue over a long session of casting. For me, it's not a critical feature.
Bearings
There's nothing quite like a smooth crank, and the more bearings you have, the smoother the crank.
On top of this, your pinion and gears are afforded a greater level of support and protection.
Bucket loads of bearings are a great feature; however, they are responsible for the exponential jump in a reel's price.
If the reel is super lightweight and loaded with bearings, expect to pay plenty in, most cases.
Conclusion
All the reels mentioned above deliver outstanding value, great performance relative to price-point, and, importantly, enhance the joy of fishing.
If I had to say which are the best spinning reels, I'd grab the Certate and the Quantum. Equipping with these two reels would leave my wallet feeling a little needy, granted.
However, I'd not be dishing out reel money for quite some time going forward.
Moreover, I'd have a massive range of fishing options offshore and inshore with only two reels to maintain.
The best thing, of course, is that I'd be fishing in comfort and with extreme confidence, knowing I was well equipped to handle the toughest of fishing battles.
I honestly don't know if these reels are the best. I don't even know how I'd go about assessing such a notion.
Many of these reels are so close in terms of features and performance, deciphering a winner is likely to become arbitrary, if not biased.
What I do know is that they are good spinning reels for their designated applications. If you were to choose any of them, I'd expect you'd be very happy indeed.