We hope you love the products we recommend. Just so you know, Fishing Command may earn an affiliate commission from the links on this page, at no extra cost to you
In all honesty, there are probably 25 or more reels that could make it onto a list of the best baitcasting reels for the money.
In many ways, reducing it to only five is just folly. That doesn't stop us, however, from having a shot at it.
In this article, we're going to identify five great baitcasting reels for the money and discuss why they're great. Are they the best? That's kinda up to you to decide.
What I can assuredly state is that these baitcaster reels are genuinely worthy of your hard-earned dollar. Considering the competitiveness of the baitcaster reel market, that's high praise.
Before we identify our contenders, we'll have a brief discussion about the lofty title of "best." We'll follow it up with some insights into the benefits of choosing a baitcasting reel over spin.
For the benefit of those new to baitcasters, we'll identify a few things that you should look for in a good baitcaster reel. And we'll finish off with a quick word on which brands best support particular price points.
Let's get casting.
Best Baitcasting Reels Compared 2021
Last update on 2021-02-14 / Affiliate links / Images from Amazon Product Advertising API
Understanding "Baitcasting Reels" Articles and Claims
I'm always suspicious of the countless reel 'experts' claiming ownership of the 'definitive' list of the best baitcasting reels.
Absolute terms such as "definitive" are often misleading if not dishonest.
Even the generic label of "best" should not appear without qualification. At the very least, "best reel" claims should be made with strict reference to application and price point.
Granted, many of these lists are categorized. However, there is little if any comparative data explaining why one particular reel is better than another in its class.
While there are solid criteria that identify a reel as a leading player relative to its peers, there's only vague consistency and no formal guidelines for quantitative and qualitative measurements.
When it comes to anglers and their gear, fishing is nuanced, application-driven, subjective, and skills-based.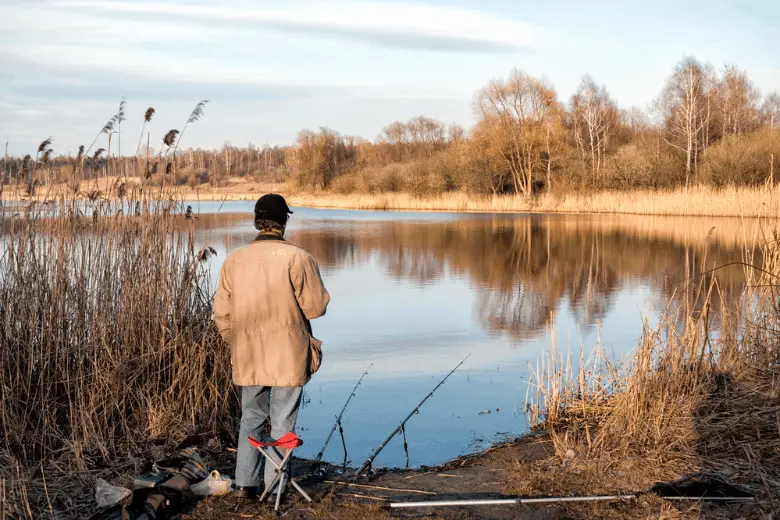 There is a considerable list of angler/reel specific variables that make a reel suitable or otherwise.
For one angler, a feature list as long as your arm is important. For another angler, technological features are not at all critical.
Indeed, I have several reels with fewer features than the moon's surface, but they're still brilliant reels.
Best reel articles can offer insight and be a useful guide. However, be cautious of lofty claims, and terms such as "definitive best" particularly when these claims are not supported by rigorous comparative detail.
Often, what you are reading are articles simply to channel web traffic, with many articles authored by those with little experience.
In many respects, it's not even an opinion, but more speculation based on limited research.
The reels I have listed here make the list based on my opinion. I don't for a moment suggest they are 'the best'; however, my 45 years of fishing experience tells me they are darn fine baitcasting reels.
If you were to choose one, so long as you have chosen appropriately for your application, skill level, and budget, you can't go wrong.
Benefits of Going with a Baitcaster Reel
It's easy to descend into a casting versus spin argument here. We won't, it'll get us nowhere. Instead, the focus will be on the benefits of baitcaster reels.
The baitcaster (arguably) is the top pick for accuracy, feel, and efficiency. The modern low profile baitcaster, in particular, is brilliant for rapid-fire efficient casting.
When strapped to a correctly balanced rod, with an ideally weighted rig, a baitcaster becomes like an extension of your arm. For flipping and pitching, there's really nothing like it.
Watching a pro work the structure provides an awesome illustration of a baitcaster's ergonomic benefits. Distance control is enhanced.
You can land a lure on a dime. You can control the apex of a cast, allowing you to get under structure or over structure.
The value of this lies in efficiency. You can cover a greater amount of target area ensuring that every cast counts.
What's more, their diminutive size and balance mitigate fatigue, so you can cast all day long.
Given the design of a baitcaster, with the spool at right angles to the line and anchored at two points, there's also a strength benefit ensuring you can tackle a larger class of fish.
Most baicasters have a punching power well above their considerably diminutive size.
There's a heavy caveat on these reels, however. Getting the most from your baitcasting reel requires a level of skill a spin reel doesn't.
The ever-present potential for backlash requires a more deft touch, particularly when casting lighter lures. Where ultra-light fishing is concerned, generally spin is a better choice anyway.
Even though new technologies have made baitcaster casting significantly easier, it still hasn't negated backlash completely. With many reels, the potential is as likely as it's always been.
Generally speaking, a baitcaster requires better feel, skill, experience, and more refined motor skills. However, the benefit of mastering these skills is a more refined fishing experience.
Pricing is probably the most radical change in recent years. Manufacturers such as KastKing are making quality baitcasting reels that the noob can try out without the pressure of a massive outlay.
When I was growing up in the 70,s casting reels were pretty well out of reach for a teen's budget.
Now, they're more affordable. Importantly, you can get top-shelf models without requiring a second mortgage.
The rise of lure fishing and the market's response to catering for it has delivered a boom in casting reel selection and variety.
Casting reels are awesome fun, and worth every bit of practice to master the skills.
In my books, feel is everything when casting lures, and good baitcaster reels seriously deliver in the feel department.
Five of the Best Casting Reels for The Money
Please note: Under each reel, I have said "best." I'm speaking figuratively not literally. By "best" I mean excellent for the application suggested.
1. ABU GARCIA REVO TORO BEAST BAITCASTER
"Best Low Profile Baitcasting Reel For Larger Fish"
This reel nearly didn't make my list (not sure why). An opportune and timely discussion with an Australian buddy convinced me, however.
He uses one exclusively to chase Barramundi. It's the iconic Australian fish that can grow to over 6 feet and 130 pounds.
For a US comparison, think of a cross between a muskie and a largemouth with some additional bad attitude. Yep, big, and considerably grumpy.
The Toro Beast (TB) has 27 pounds of Power Stack Carbon Matrix Drag. With a spool that will hold 235 yards of 30 pound, you're set to tackle big monsters.
There are 7 (+1) bearings, so it's also a pretty smooth and powerful crank.
The main reason it's made the list is that it manages to pack all that muscle into a low profile design. It's pretty slick looking, sits in my hand nicely, and is great for a larger hand to operate easily.
It's pretty heavy relative to other low profile reels but that's the trade-off for its significant power.
Weight's not a problem for me, but I can see how it might bother others. It should be noted that ABU has gone out of its way to keep the weight down, however.
The gear options aren't a big deal for me, I'm happy with the 4.9 or the 6.2. Having said that, there's probably more versatility in the faster gearing. It's a curious option.
The InfiniMax Breaking System is pretty cool. It's not fool-proof, however. This fool still managed a bird's nest when casting just a little too light for conditions.
Thumbing skills are still required.
Under load, it's an absolute gem. It oozes confidence and really encourages you to lay into 25 pounders.
The extended handle will impress many in the heat of battle, as will the responsive drag system.
Chasing big fish but want low profile? Grab a TB – muscle meets style.
Best Features
Power
Spool and drag capacities
Quality build all-round and packed with features
Concerns
Pretty weighty
Expensive
Big fish only, not so versatile
Features
Mono Capacity: 14 lb/250yd
Braid Capacity: 30 lb/285yd
Drag: 12kg
Gear Ratio: 4.9:1 and 6.2:1
Weight: 392g
7 stainless steel HPCR bearings + 1 roller bearing
Power stack Carbon Matrix Drag System
Active response drag mechanism
Aircraft-grade aluminum spool
X-Cräftic alloy frame and sideplate for increased corrosion resistance
Duragear Heavy Duty
InfiniMax Breaking System
Extended bent handle
Large EVA knobs
Ti coated line guide
Power Handle and Casting Power Handle included
2. QUANTUM SMOKE HD
"Best Versatile All-round Baitcasting Reel"
I'll declare up front that I'm a big fan of Quantum reels. And the Smoke is one of my favorites of the range, spin, or casting.
If I could only choose one casting reel for my arsenal, the Smoke would be very hard to pass up. Not only is it a quality build, but it also covers plenty of applications and does it with class and power.
The Smoke is impressive all-round, but the added durability of the Zero Friction pinion concept,Zirconium pawl, andTitanium-nitride coated fishing line feeder guide really impress.
The Quantum Aluminium Frame (SCR), Aluminium Side cover, and SaltGuard ensure this is a reel that will last countless sessions of rough stuff with tough fish.
It's a great idea for the angler who tends to be a little rough on gear and has been told to stay away from anything with refined engineering.
This reel should be more popular than it is. The Smoke is a great investment for those of us who demand longevity from a reel purchase.
It loves big fish and it loves casting big lures. 25 pounds of CSC2TM carbon fiber, ceramic and stainless drag is as smooth as it is durable.
Fine adjustments are also pretty easy with a little bit of experimentation.
The oversized handle feels great, as do the EVA knobs. Casting with larger lures is pretty easy, even a beginner will get plenty out of it without too many tangles as they cut their teeth.
However, once you get down into lightweight lures, the braking system will need the help of a skilled thumb. It's by no means a deal-breaker, it just means you need to hone your casting skills.
The Quantum Smoke drips versatility. They've packed in significant power into a genuinely lightweight reel. I'll happily chase smallmouth one day, power up, and chase Muskies the next.
The ergonomic, low profile, and lightweight construction allow anglers plenty of scope for fitting up to a huge array of rod types. Again, versatility is second to none.
There are 6 (+1) bearings that deliver a smooth and solid crank that is the equivalent of more expensive bearing packed reels.
The right-hand model has 3-speed options for those keen anglers with specific lures and techniques in mind. If you can't decide, the 6.6:1 is a brilliant speed option.
Given the accessible price point, the Smoke comes highly recommended. It will cover most inshore applications, salt, and fresh.
It's power also delivers plenty of scope for sports anglers looking for near-shore surface action.
Best Features
Quality build and durability + corrosion resistance
Drag capacities
Superb versatility
Value for money
Concerns
Skill is required when casting lighter lures
Spool capacity
Features
Quantum Aluminium Frame (SCR), Aluminium Side cover, and SaltGuard 2.0
External Cast Control adjustment
Continuous Anti-Reverse
Ceramic worm gear
Zirconium pawl
Zero Friction pinion concept
Drag System: CSC2TM carbon fiber, ceramic and stainless
Titanium-nitride coated fishing line feeder guide
Aluminium PT main gear
Aluminium PT driveshaft
Handle Knobs: Large size EVA
95mm handle (5 mm over standard)
Available right and left hand
3 x gear ratios (right hand) 5.3, 6.6, 7.3
Capacity: 12/180
Drag: 25 lb
Weight: 6.9 ounces
3. KastKing Rover Round Style Size 40, 50, and 60
"The Peoples Baitcasting Reel. From Beginner to Expert"
Calling a reel "The Peoples Reel" perhaps conjures up some undeserving political innuendo with utilitarian undertones. Well, I mean nothing of the sort.
In fact, it's meant to be very flattering. The is one heck of an honest reel that can be appreciated by experts and beginners alike, at a very affordable price point.
Technically it shouldn't be on this list as it is better suited in an overhead reel listing over a baitcaster listing.
However, where the beginner is concerned, this is a great place to learn about casting skills. For the expert, this reel has plenty of versatility at an incredibly low price.
For the beginner, its larger size and weight are actually of benefit. While the braking system is pretty rudimentary, it's one heck of a forgiving reel.
Should you get a bird's nest, and you will, it's much easier to deal with than the tiny low profile models.
It feels substantial in your hand. A feeling that, in my opinion, can be advantageous to those learning casting reels.
There's an impressive model range including 6 sizes. One could effectively cover the lion's share of their fishing applications with the Rover range.
There are great benefits with consistency when you can use one series of reel.
Perhaps surprisingly, it's a very popular model with experienced anglers. It goes to show that we fisherfolk appreciate consumer-friendly pricing coupled with lasting quality.
You can effectively cast, troll and jig. You can set live baits, and throw everything from cranks to big swimbaits. One can chase catfish (popular with the Rover), bass, salmon, and stripies.
Spool sizes are incredibly generous. It's even possible to bounce the bottom on shallower offshore reefs depending on the line class you use.
Pelagics showed up? Whip off your dropper and whack on a popper and get casting.
There are 15 to 20 pounds of max drag depending on your model. Coupled with solid gears, and 6 bearings, you've got all the backbone you need to chase a pretty big class of fish.
There's something about the old-school styling that appeals to many anglers, and I've no doubt this has plenty to do with its significant popularity. And popular it is.
Durability and bankable performance, with versatility and an affordable price. You'll have it for decades; it won't skip a beat and it costs little more than pocket change.
The people's reel. Outstanding value for the average angler.
Best Features
Value for money. Highly affordable
Easier for the noob to master
Robust and durable construction
Reliable performance
Size range, drag, and line capacities
Concerns
They're pretty big and heavy which will turn off some anglers
Corrosion may become an issue with the level wind despite alloy construction
Features
Full Aluminium frame
6 + 1 stainless BB's
Drag range 15 to 18 pound (depending on the model)
CNC machined spool
Precision cut brass gears
All alloy flawless level wind
Dura-Drag Front Drag System
Stainless steel worm gear
Newly designed "Cymbal Washer" drag system
Oversized nonslip EVA grips
Line out clicker alarm
Easy access thumb bar spool release
2-pin centrifugal brake
4. SHIMANO Citica Reel
"Most Affordable Baitcasting Reel"
This "best baitcasting reel" list is more about highlighting a sure thing as opposed to "the best." If ever there was a sure thing purchase in a baitcaster it's the Citica.
The Citica is very popular with Shimano fans, obviously. But it has also enjoyed and continues to enjoy a very large and strong fan base.
The Citica is refined inshore class. It has a pedigree and build quality that appeals to more discerning baitcaster anglers.
In many respects, this is a reel I'd also recommend for the beginner. Such is the feel and balance, the Citica is a reel that assists skills development.
The SVS Infinity casting system really does help reduce backlash. Noobs will have to battle a few nests, it's inevitable.
But such is the refined feel of the Citica, anglers become proficient quickly. It's beautifully balanced.
Shimano, being a very famous marque brand, is not known for being affordable. The Citica, relative to quality and inclusions, should be considered excellent value for money.
Features includeHEG High-efficiency gearing, variable brake system, super stopper II, and a host of other Shimano technologies.
The reel is tiny, weighing in at only 7.4 grams, yet it has 5 stainless bearings and a spool capacity of 190 meters of 30-pound braid.
Coupled with 12 pounds of max drag, the Citica has plenty of power to cover most inshore applications. Salt or fresh, the Citica is up for it.
A 7.2 and 6.3 ratio option allows anglers to refine choice to application, technique, and lure choice.
Casting manners are impeccable. Length and accuracy are assured so long as the rod and rig are balanced accordingly.
While refined in style and appearance, don't be fooled. The Citica is strong, robust, and up for heavy battles in harsh conditions.
I like it for casting cranks at big bass in heavy structure.
The Citica is a no-brainer. If you demand refined quality, power, and durability you can't go wrong. It performs well above its affordable price point.
Best Features
Quality refined construction
Power to weight ratio
Casting manners
Value for money. Could sit easily in a much higher price category
Concerns
Features
Mono Capacity: 5kg/142m
Braid Capacity: 30lb/190m
Diameter capacity: 225 meters of 0.20mm
5 + 1SA-RB bearings
Max Drag: 5.5kg
Drag Type: Star
Weight: 210g
HEG High-efficiency gearing
Variable brake system
Super stopper II
S3D stable spool design
SVS Infinity casting system
5. Abu Garcia Pro Max
"Awesome on a Budget. Flipping and Pitching Master Reel"
There are countless numbers of reels that compete hard in this category. The Pro Max won out because of its simplicity, performance, and popularity. (thousands of happy customers can't be wrong…right?).
The Max series has remained a popular choice for a long time, and it's not just because of the accessible pricing.
For a small outlay, you have the back-up of ABU quality, with a smooth long cast, a reliable and predictable drag with an easy, no-nonsense setting.
The fast speed is appealing to many anglers who flip and pitch all day long. The 7.1 ratio is ideal for rapid casting and covering plenty of target areas quickly.
There's 8kg of drag in the Pro Max, which is very surprising considering its small weight and size.
While spool capacity is modest at 140yards of 30 pounds, the powerful drag system tempts anglers to target large fish knowing there's enough stopping power to turn a monster before it strips the spool.
The Duragear brass gears work in harmony with its 7 stainless bearings. A naked crank is impressive on its own, but under load, the feeling is superb considering its price point.
The weight and price are kept low via the one-piece graphite frame and graphite side plates.
Of course, alloy is better, but you can rest assured the Pro Max won't buckle under the strain of a heavy battle.
Importantly, it will manage a few knocks and bumps on the bottom of the boat. Construction is robust, so it will take a little punishment, within reason.
The MagTrax brake system is user friendly enough, however, as with any baitcaster, you'll have to get used to the settings and your preferences to avoid backlash.
Styling is slick, yet modest. It doesn't sit there and yell at you as current styling trends tend to do.
The black with gold highlights appeals to many, as does the profile with its offset crank.
The Pro Max appeals to all walks of inshore angler. It's not packed with the features, bells, and whistles of other baitcasters, but nor is it priced as such.
In many respects, I have more confidence in the straight-laced Pro Max than I do some of the new reel brands that have feature lists that read like a Stella.
I just don't know how you get 10 bearings and 30 pounds of drag in a $30 reel…Corners have been cut somewhere.
They've been no corners cut with the Pro Max. It's true to price point and delivers far better performance than the accessible pricing suggests.
The Pro Max is awesome on a budget and will suit any angler, new, and experienced looking for quality on a serious budget.
Best Features
No-nonsense reliable performance in key areas
Powerful, smooth drag
Understated styling
lightweight
Concerns
High speed detracts a little from versatility
Features
Model: Abu Pro Max 3
Mono Capacity: 12 lb/145yd
Braid Capacity: 30 lb/140yd
Weight, 207g
Max Drag: 8kg
Gear Ratio: 7.1:1
Retrieve: 725mm
7+1 Stainless Ball Bearings
Machined double anodized aluminum spool
Powerdisk Drag System
Abu Duragear brass gears
MagTrax brake system
Compact bent handle and star
Recessed reel foot
Graphite frame (one piece) and side plates.
What to Look for in a Good Baitcasting reel
In my opinion, the question of what to look for in a casting reel is simple but frequently overlooked in all the literature.
Of course, you need to match line capacities and drag capacities to your application. Of course, you need to stay in your budget.
For me, the most important aspect of a casting reel is ergonomics, or, more plainly speaking, comfort.
There are many subtle design differences from reel to reel. A knob or lever position that varies a few millimeters can make a big difference.
Our hands and techniques often vary significantly, and we want a reel that is in concert with our hand, and our technique.
Of course, there are all the desirable bells and whistles. Bearings, durability, corrosion resistance, etc. But a casting reel is meant to become like an extension of your arm.
If it doesn't sit correctly in your hand, you won't realize the maximum benefit of your casting reel.
Work out what you need based on your application. Then, the strongest recommendation I can make is to hold one before you buy it.
If you shop online, go into a tackle shop, and feel one first. Try friends if they have one, even better if you can use it fishing.
The key thing to look for after all of the application criteria is met, is for a reel that fits you as best possible.
It's a simple concept but can take a bit of searching to nail down. It's worth the extra time and research.
What Brand for What Price Point?
Best Baitcasting Reels Under $100
Undoubtedly, KastKing and Lew's have a tremendous selection in the under $100 range. They also have the longest lists of inclusions.
Quantum and ABU and Pflueger have representation in the under $100 market also. While they often don't sport the same lengthy inclusion lists, the basics are (arguably) performed better.
Best Baitcasting Reels Under $200
The under $200 mark invites just about every player. Now Daiwa and Shimano start to dominate with a strong representation by ABU Garcia.
Quantum is a star in this category, and definitely worth checking out. The quality they are offering under $200 should put a rocket up the marque brands.
Once we get over $200, Shimano and Daiwa seem to dominate. Both of these iconic brands have equally iconic reel models from which to choose.
It should be noted that ABU is also very competitive in this top-shelf category. The REVO Beast is a classic example.
Interestingly, PENN shows its head here too. The famous game and spin reel brand weren't going to be left out of the baitcaster market, offering several top-shelf reels that command a look in for those with a larger budget.
Ultimately, one should be cautious about shopping for a brand. Look for application requirements, comfort, and then consider the brand.
Conclusion
All of the "best baitcasting reels" listed above will perform brilliantly. However, saying they are the best, even the best in their class, is a statement I could never honestly own, however.
What I can say unequivocally, is that if any of these baitcaster reels meet the application specs you require, then you should really check them out.
If I had to pick a favorite I'd have to go with the Quantum Smoke. For many reasons, most less than scientific and intangible, I have really come to appreciate Quantum reels…the Smoke, in particular.
However, given the inclusion of the Citica, I'd always have the feeling that I should have chosen it.
In the perfect-world scenario and the fishing-gods grant me two of the reels on this list, I'm walking away with the Smoke and the Citica. Don't even have to think about it…