We hope you love the products we recommend. Just so you know, Fishing Command may earn an affiliate commission from the links on this page, at no extra cost to you
Looking for a low-profile casting reel to target trophy fish? The 13 fishing Concept A3 has all the strength and grunt you need to drag big fish out of difficult places.
We're now in generation II of the 13 fishing swimbait reel, and there's plenty to like for both saltwater and freshwater casting fans.
The theme of the A3 is power and capacity.
It has a larger class of fish in mind and hits a price point that will attract anglers serious about reels that'll back them up when the going gets tough.
Let's check out the 13 Fishing Concept A3 in more detail.
13 Fishing Concept A3 Casting Reel Review
The first thing you will notice about the 13 fishing concept A3 is it's probably smaller than you had expected.
Your brain is set for something a little larger with its huge capacities.
That's not a criticism, I like it like this. I was just surprised, and I believe I'm not alone there.
For those familiar with Gen I, you'll notice the chrome highlights and accents have gone in favour of stealth black.
The addition of the cork on the thumb bar is more aesthetic than anything else, and the hook keeper is something that some anglers will find useful.
The difference between the A3 and the A (Often called the A2. Yes, I'm guilty of it also…but it's just A) is that it has a stand-out feature.
It's a particularly low profile, compact, yet jam-packed full of power.
It has a purpose, and that purpose is a bigger class of fish, saltwater and fresh.
Its stablemate the A, is a nice reel, but the A3 offers something special – something standout to entice anglers in this particular market segment which is quite competitive.
We'll look at the features in some detail shortly, but to sum up the reel quickly, I'd say that big fish anglers will appreciate the combination of refined casting manners, raw power, capacious spool, and compact construction.
Some might call it heavy, but that's an unfair criticism. It doesn't 'feel' heavy as such; it feels strong – and I'm sure 13 fishing makes no apologies for that.
The 13 Fishing Concept A3 gen II is made for marauding muskies, brilliant for the biggest bass from heavy cover, sterling on stripers, and deadly on drum.
I particularly like it for open water kayakers chasing just about anything (within reason). 
It's awesome for chasing spillways monsters and ideal for quickly getting any larger class of fish out of their cover.
It's not cheap. And I'd think that some anglers will want to spend a little more customizing the A3 to their preferred specs.
It's great that it can be tweaked, but I don't feel it is necessary to get the best out of it.
There's an excellent range of gear ratio/retrieve rates in the series, and they're available in both left and right.
I've never understood why manufacturers make certain ratios available in one configuration and not the other.
Ultimately, and importantly, the 13 Fishing A3 delivers on its promise. You can confidently chase a larger class of fish in tough conditions with total confidence and a great feel.
13 Fishing A3 Gen 2 Main Features at a Glance
HD Aluminum Frame with Ocean Armor 2 Treatment Process
H.A.M. Japanese Hamai Cut Hardened Brass Drive Gear
40 lb Carbon Bull Drag System
Dead Stop Anti-Reverse
7 BB (2 High Spin Corrosion Resistant BB, 4 Stainless BB, 1 Dead Stop Anti-reverse)
Arrowhead Line Guide
Reinforced Clutch Cam
Alert Drag
KeepR Integrated Hook Keeper
Generation II Hard Anodized Work Shaft
Low-Friction 6-Way Braking System
Beetle Wing Rapid Access Side Plate
Trick Shop Compatible
Max Drag: 40 lbs
Bearings: 7
Weight: 10.3 oz / 9.8 oz with Power Handle
All ratios available in left and right-hand configuration
13 Fishing A3 Gen 2 Key Features Explained
HD Aluminum Frame with Ocean Armor 2 Treatment Process
Obviously the alloy frame works to keep the weight down. However, strength and rigidity are the greatest benefits.
The light feeling package is great, but it's the solid construction that allows you to pull hard while keeping the internals in position and perfectly meshed while under tough loads.
The treatment process is a positive inclusion, but time will tell if it is effective. I would always recommend a religious cleaning routine regardless of this corrosion protection.
H.A.M. Japanese Hamai Cut Hardened Brass Drive Gear
When you're chasing a larger class of fish, there's no substitute for machined brass.
Brass is just better at handling the extreme loads over time. The crank feels great, especially under load.
With any key component, particularly the main gear, time will tell. How long will it stand up to hard-fighting big fish and remain free of slop or movement?
Without testing it over time, I suspect that it is pretty hardy, with some serious endurance.
40 lb Carbon Bull Drag System
The Bull Drag System is proven, reliable, smooth, and predictable. Those chasing heavy, angry fish will definitely appreciate the 40 pounds of stopping power.
40 pounds is a lot of drag for a low-profile reel that is so compact. Importantly, the A3 is strong enough overall to handle the drag on max settings.
Of course, to get the most of the drag, you'll have to be spooled up with some pretty hefty braid. Fortunately, there's a lot of room on the spool for heavy class braided lines.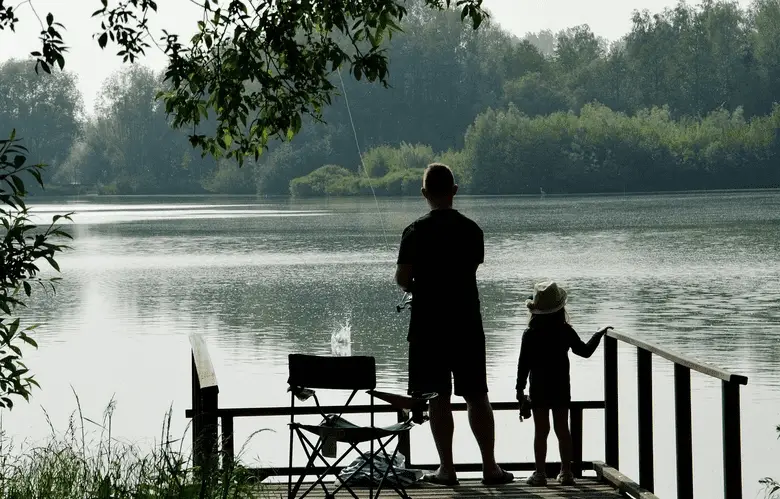 7 BB (2 High Spin Corrosion Resistant BB, 4 Stainless BB, 1 Dead Stop Anti-reverse)
7 bearings is pretty generous, even by today's standards. Avoid dunking your A3; the bearings will react adversely with a belly full of salt.
The reel has a very smooth feel, and the spool seems to turn forever effortlessly. The anti-reverse feels solid, and there's no back play to speak of.
The anti-reverse assembly will be something to watch over time, particularly for those anglers who treat their reels with an absence of caution.
Avoid impacts and salt, dirt, and water ingress.
Ultimately, the bearings offer great support. They certainly add weight, but it's worth it, given that all rotating parts benefit immensely from ball/roller bearing support.
Generation II Hard Anodized Worm Shaft
The coated worm shaft delivers a smooth feel and keeps the noise down. Coating gears and the like is more prevalent these days, and it's something I'm not so sure about.
Over time these coatings can wear, and noise and movement will develop. While I'd prefer a metal finish, more manufacturers are opting for the coatings.
Both Shimano and Daiwa are putting them on main gears and the like, a trend we'll have to watch to assess any compromise in longevity.
Low-Friction 6-Way Braking System
The brakes are nice on the concept reels. The Beetle Wing Rapid Access Side Plate simplifies access, eliminating the issue of side plates dropping into the water that some reels have.
The centrifugal system is easy to get a feel for – it's a feature of the reel, and you'll be casting without worry very quickly.
I liked the numbered dial and the ease at which settings can be adjusted. Indeed, this is a reel I'd recommend for casting reel beginners.
Reinforced Clutch Cam
Clutch mechanisms are a fail point in many reels. It feels great out of the box, but only over time can you test the endurance of the clutch.
Arrowhead Line Guide
Line lay is pretty uniform, as it should be. However, consistent line lay is a result of a number of components working well in concert.
The line guide certainly assists, and the Arrowhead system seems to limit friction which is great for line management. I'll be curious to see its wear over time.
KeepR Integrated Hook Keeper
It's a nice idea, and some anglers will really like it; others will care less. Bottom line is that it may encourage some anglers to stop hooking their lures onto guides.
Trick Shop Compatible
I had mixed feelings about the whole custom thing at first. I'd like the reel perfect (relative to price point) straight out of the box.
However, I do like the idea of interchangeable handles.
This is great, as we all have a particular cranking feel we prefer, that can vary with application. It does come with the power handle, which is a handy inclusion.
I also think the option of being able to swap out standard bearings for premium is cool.
I think it will make the A3 more appealing to those who love its capacities and feel but would like a lighter, more refined performance.
Last update on 2022-04-05 / Affiliate links / Images from Amazon Product Advertising API
A3 Gen 2 Size Options
| | | | |
| --- | --- | --- | --- |
| Reel Size. Left & Right | Ratio | Retrieve | Mono Capacity lb/yds |
| 300 | 5.5 | 25.19″ | 12/240 |
| 300 | 6.3 | 28.8″ | 12/240 |
| 300 | 8.1 | 37″ | 12/240 |
Pros
Strength and Capacity
Easy to use. Casting is easy to dial in
Compact
Big fish access
Great looking reel
Brass main gear
Cons
A little pricey. ( but definitely not overpriced)
Curious about the life expectancy of the worm gear coating
13 fishing concept A2 vs A3
The 13 Fishing Concept A is a nice reel, but the A3 reel stands out for its strength and capacity.
There is a lot of worthy competition in the Concept A segment, and anglers might find better pricing on other brands.
But the 13 Fishing A3 really does stand out.
Such a compact, low-profile casting reel with this sort of power and quality puts it way up there on the consideration list!
Last update on 2022-03-29 / Affiliate links / Images from Amazon Product Advertising API
The Verdict
13 Fishing has already garnered quite the fan base, for whom the gen II A3 is already popular. I'm keen to learn, however, if the 13 Fishing A3 has encouraged anglers to 13 Fishing for the first time.
This is the sort of reel that should encourage new 13 Fishing customers.
I think they've chosen a niche application and been true to it without overdoing fancy-sounding tech, and "clickbait" equivalent features.
It performs as promised, and I would encourage those Shimano, Daiwa, PENN, and Okuma fans to put the 13 Fishing Concept A3 gen II on their list for consideration.