Contacting government departments and dealing with their websites can be painful for many people.
When we call a government department, we often have to mentally prepare ourselves. We'll know we'll be on hold for ages and may or may not get to speak to an actual human.
Acquiring licenses, permits, documentation, this paper, that paper, is a chore. And chores are the last thing we're thinking of when all we want to do is go fishing.
Fortunately, Walmart has had a long-standing arrangement with state governments that allows all recreational anglers to get fishing licenses and permits directly from the famous retailer.
You can order them in-store, from Walmart's website, by phone, or by snail mail. Whatever your preferred method, it's probably easier than calling the government.
Let's have a closer look at the Walmart fishing license. Firstly, we will look at why we must be licensed in the first place. 
Why Do You Need a Fishing License?
All recreational anglers (with few exceptions) need to hold a fishing license because state law demands it.
Every state in the USA, except for Hawaii, requires you to hold a valid fishing license whenever you fish.
If you're caught fishing without a license, you can expect a hefty fine, or worse, in some cases. It's that simple; you need a fishing license because it's the law.
So, why does the state require me to have a license to fish? That question is far more difficult to answer. 
All I can offer in this short article is a reasonably superficial answer. Going deeper requires years of research and a thesis or two.
I'll give you my take on licenses and the basic pros and cons. 
But if you'd like to go in-depth, you'll find the question of recreational fishing licenses goes deeply into our human rights as citizens.
That's a rabbit hole we can't explore here. Nor do I think you're prepared to tackle deeply philosophical issues in an article that is, by and large, about Walmart.
But let's attempt to illustrate why fishing licenses are seen as essential by some and a violation by others.
The Fishing License Debate
For many citizens, fishing and hunting, and the joy it brings us, remains a human right. 
Many people believe we shouldn't require permission or license from the government to do this.
It's often argued that government overreach is a typical ploy for further control and revenue raising.
Fishing licenses have been with us in the US in some form or other since the late 19th century but became more prevalent from 1922 onwards.
So, it's not as if fishing licenses are new. But even after all this time, with licenses being a standard requirement, there's still a level of resistance and cynicism.
In many respects, I sympathize with this position. The performance of governments on all levels hasn't made it easier to be any more trusting of government initiative and regulation.
"We're the government; we're here to help," rings alarm bells. 
And the reason licensing began was, by and large, to protect our fishing resources – government "help" and "initiative."
I agree wholeheartedly that our precious fishing resources require protection. As an angler, I have no problem contributing to this via a license fee.
I'm happy to think our license fees help restock dams and rivers and create new facilities such as cleaning stations and boat ramps. 
I'm also satisfied knowing our license fees police crucial fishing regulations.
However, the greatest threat to our priceless fishing resource comes from over-development and profound levels of industrial pollution that cause toxic environmental degradation.
Our fishing license fees are insignificant relative to the damage done by the power of the industrial dollar.
We have all experienced locations destroyed by pollution and devastating fish deaths that were purely the result of industry.
But even though any fight against the march of unrestrained industrial pollution seems impossible, I default to the position that all anglers are responsible for their part in maintaining our resources.
Hence, I have no issue with paying for an annual fishing license. 
They remain affordable, and I have seen the benefits of 100% of the revenue raised going back into recreational fishing. We should all do our bit, even when big business does not.
Even though some of our fishing regulations may seem a little perplexing, they are designed to preserve the resource.
Bag limits, location restrictions, species restrictions, size limits, and seasonal lockouts are all designed to protect the resource.
Unfortunately, many anglers have a blatant disregard for the regulations or remain ignorant of regulations.
This means the rules and regulations need to be policed. And this policing requires significant amounts of revenue to facilitate.
While it would be wonderful to think that anglers care enough to always do the right thing, significant numbers do not.
In a perfect world, we'd not need a fishing license. But we all recognize the world is far less than perfect.
Until such time, I'm happy to pay the license fee and do my part to help ensure recreational fishing remains with us countless generations into the future.
Remember, a fishing license costs relatively nothing compared to the joy it brings us. And you can buy one at Walmart.
How Much Does a Fishing License Cost at Walmart?
There is no one price for a fishing license. Firstly, each state charges a different rate. Secondly, there are different grades of fishing licenses with prices based on various factors.
Here's a list of some of the key factors that influence fishing license prices: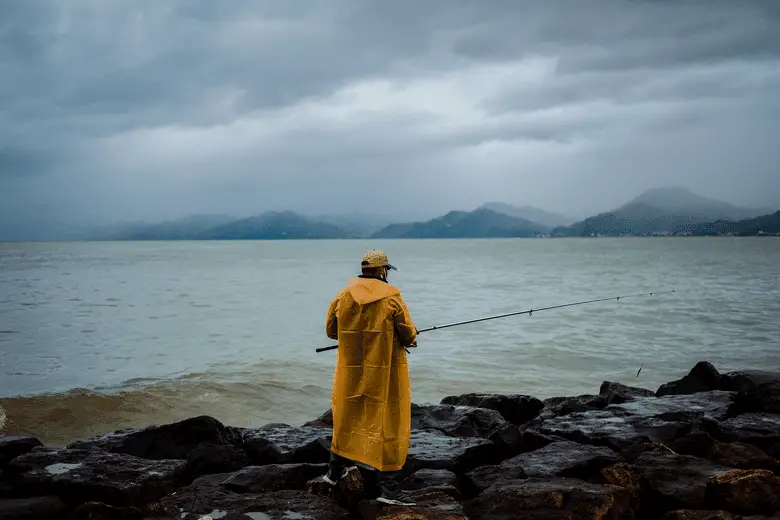 Age of the Person Buying the Fishing License
In all states, most kids won't require a license until age 16. However, this varies from ages 10 to 18.
For seniors and retirees, licenses are usually required, but the fee is waived. Ages 64 and 65 are common.
Where a fee is charged for seniors, it is usually at a significantly reduced rate, and the license is for life.
Duration of the License
Again, durations vary from state to state, but the common durations are 1 day, 1 year, 3 years, and lifetime licenses.
One-day licenses are popular with occasional anglers. But the most common license is the annual and 3-year license, where available.
There's often better value in buying a license that lasts longer, so long as you're prepared to pay more cash upfront.
Whether the Person is a Resident of the State Where they're Seeking a License
If you are seeking a fishing license from outside your state of residence, you can expect to pay a little more.
Keep in mind that all states have different definitions of 'resident'. In some states, you're considered a resident if you've been there for 30 days. In other places, it's 6 months.
Whether the Person Wants to Fish in Freshwater, Saltwater or Both
There are a lot of anglers that fish either fresh or saltwater. Clearly, those living inland have little use for a saltwater license.
Coastal dwellers will often fish both. You can get licenses that cover both, or you can get individual saltwater or freshwater licenses.
License Combinations
There are plenty of Americans who fish and hunt. To make licenses cheaper, some licenses cover both fishing and hunting.
Prices vary significantly from state to state. They are packaged in different ways and are often called "sporting licenses."
While more expensive in terms of upfront costs, these combination licenses often provide the best value.
Veterans and Disabled Licenses
There are special licenses and fee structures for veterans and those with disabilities. The price is significantly reduced in all states.
Example of Fishing License Types, Variations, and Fees from Idaho
To illustrate the different license types and fees you can expect, I've used Idaho as an example.
Resident Licenses
Combination – Adult Hunting and Fishing $38.75
Combination – Senior Hunting and Fishing (65+ Years Old) – 3 Year$33.50. Must be a resident of Idaho for over six months to apply
Combination – Sportsman Package $144.60
Disabled American Veterans – Fishing $5.75. For residents only. Must show a letter from the Veteran Affairs office indicating at least a 40% disability
Fishing – Adult $30.50
Fishing – Adult – 3 Years $73.75
Fishing – Daily (first day) $13.50. Each additional consecutive day will add $6.
Non-Residents
Combination – Adult Hunting and Fishing $240
Combination – Adult Hunting and Fishing – 3 Year $716.50
Fishing – Adult $98.25
Fishing – Adult – 3 Years $291.25
Fishing Daily (first day) $15. Each additional consecutive day adds $7
Example of Fishing License Types, Variations, and Fees from Walmart
Be aware that Walmart will charge a small processing fee. It's also important to be aware that these prices are indicative. They will vary state by state.
Single state residents aged between 16 and 65 – $19
Single, state resident aged 66 years and more – $10
One-day fishing license for residents and non-residents – $11
Annual fishing license for a non-resident – $40
3-day fishing license for a tourist – $19
duplicate for lost, misplaced, or stolen licenses – $4
Clearly, fishing licenses through Walmart are affordable. And they have the full range of licenses available.
Arguably, it's a heck of a lot easier to get your license through Walmart than it is through government departments.
How Do I Get a Fishing License at Walmart?
Walmart makes it very easy, offering 4 convenient paths to getting a fishing license in your state.
In-person:
There is still a large contingent of people who like to do these sorts of things face-to-face. Visit your local Walmart's sports and outdoor department armed with your photo ID and proof of address. Fill out the form, answer the appropriate questions, pay the fee, and you have yourself a license.
Online:
If you can't get to a Walmart or prefer not to brave the traffic, getting a license online is simple and possible from your smartphone. It might take some time to verify your identification, but once they've done this, you can pay with your debit or credit card. You will need access to a printer to make a hard copy of your license.

Phone:
Walmart in some states offers a fishing license by phone. Again, you'll have to wait for your personal details to be checked, and you'll need to provide credit card details. Your license will be sent to you on a file from which you can print it, or if that's not possible, you can drop into the store and collect it.

Mail:
For those who remain genuinely old school, there's always snail mail. For those who are remote, off-grid, or otherwise isolated with little access to digital coms, this can be the only way (short of visiting). Send a letter with your identification details plus the fee, and your license will be processed and mailed to you. This method is for the organized forward planners only; as you can expect this will take some time – likely weeks.
---
For me, you can't beat dropping into a Walmart. It's fast and convenient, and there's a Walmart everywhere.
While you're there, you can check out some cheap terminal tackle for a restock. I'm not a big fan of fishing gear from Walmart. 
But it's definitely worth checking the shelves while you're there for a few bargains.
US States with Walmart Fishing Licenses
Here's a comprehensive list of Walmart stores across the USA where you can organize a recreational fishing license. Note that there may be differences between states in the process.
State/District Code
1 Alabama AL
2 Alaska AK
3 Arizona AZ
4 Arkansas AR
5 California CA
6 Colorado CO
7 Connecticut CT
8 Delaware DE
9 Florida FL
10 Georgia GA
11 Hawaii HA
12 Illinois IL
13 Indiana IN
14 Iowa IA
15 Kansas KA
16 Kentucky KY
17 Louisiana LA
18 Maine ME
19 Maryland MD
20 Massachusetts MA
21 Michigan MI
22 Minnesota MN
23 Mississippi MS
24 Missouri MO
25 Montana MT
26 Nebraska NE
27 Nevada NV
28 New Hampshire NH
29 New Jersey NJ
30 New Mexico NM
31 New York NY
32 North Carolina NC
33 North Dakota ND
34 Ohio OH
35 Oklahoma OK
36 Oregon OR
37 Pennsylvania PA
38 Rhode Island RI
39 South Carolina SC
40 South Dakota SD
41 Tennessee TN
42 Texas TX
43 Utah UT
44 Vermont VT
45 Virginia VA
46 Washington WA
47 West Virginia WV
48 Wisconsin WI
49 Wyoming WY
What Hours Can I Get a Walmart Fishing License?
You can get a Walmart fishing license 24/7 online. If you prefer to visit the store or call, you'll have to do it during business hours.
Different states will have different hours, so if you wish to visit a Walmart store, you'll have to check the trading hours of your local.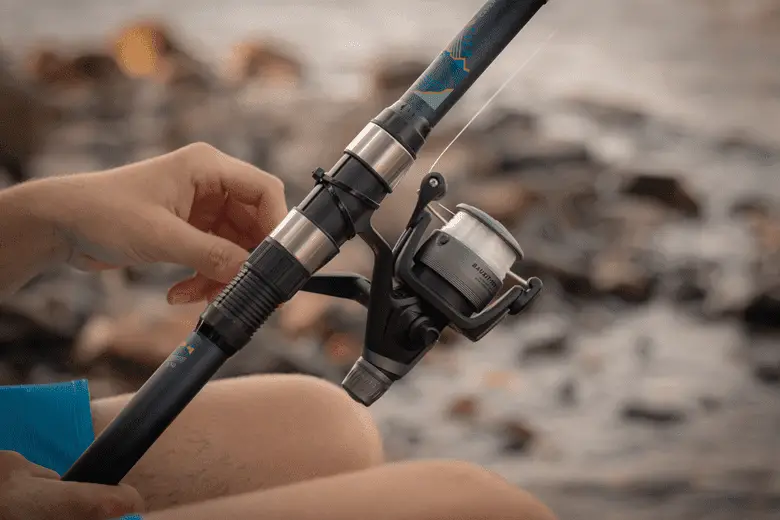 Safe to say, they are open during standard business hours. This is also the case if you wish to do it over the phone. 
I don't think there are many (any) Walmart stores with after-hours numbers, especially for desperate anglers.
For those using the mail, and yes, there are still a few, you will need to plan ahead as it could take a couple of weeks to get the license to you – longer if you live in a remote location.
Types Fishing License Online
As I mentioned earlier, there are many fishing license types, depending on your age, where you'll fish, and how long you'd like your license to last.
There are also licenses for veterans, disabled anglers, students boarding away from their home state, and retirees.
It's important to note that licenses such as disability licenses or veterans licenses are only different in so much as the fee is significantly reduced.
These licenses have no special privileges or restrictions; they're simply a lot cheaper – as they should be.
Three of The Most Common Fishing Licenses from Walmart
There are a lot of fishing license types. Here are 3 of the most popular options available at Walmart.
One-Day Fishing License:
There are a lot of weekend warriors and one-day anglers who'll fish now and then, but not often enough to warrant the outlay of an annual or three-year fishing license.
The one-day license is also ideal for those on an interstate visit wishing to wet a line or go on a fishing adventure with friends.
If you are traveling interstate, it's worth checking out tourist and multi-day fishing licenses. A lot of states will offer tourist-specific passes for varying durations.
The one-day fishing licenses are a good option and can be extended beyond one day. 
For example, you can buy a one-day license for $17, and it's another 6 dollars for each consecutive day.
So if you're taking a long weekend interstate, this can be a great option to fish without any concerns about fishing illegally.
Freshwater Fishing License:
If you do your fishing anywhere between Nevada and West Virginia, there's little use for a saltwater license.
I've never really understood the need to differentiate saltwater and freshwater licenses; it would seem to me that one license should cover both.
However, there are still a lot of Americans who'll never set foot in the ocean and will only ever fish the fresh stuff.
In this case, the only decision to make is whether you go for a short-term, mid-term, or lifetime license, should one be offered.
Annual freshwater fishing licenses are easy to get and very inexpensive. The only downside is that you must remember to renew it yearly.
I'll be honest and say I've found myself fishing without a license several times because I'd failed to remember to renew my license. I'm lucky I wasn't caught and fined.
Because of this, multi-year or lifetime licenses are a good idea. 
Yes, you're going to be a lot more up-front. But in the long run, these licenses offer the best value and peace of mind by far.
For those anglers living near state lines, who cross to fish the neighboring state frequently, the economics of fishing licenses requires considerable thought.
Saltwater Fishing License
For Hawaiians, you don't require a license to fish the saltwater. As far as I can ascertain, it's the last state in the USA where anglers can fish the ocean without a license.
If you live in a coastal state, there's a much greater likelihood that you'll want both fresh and saltwater licenses.
This is where combination licenses are often the best. 
Many Texans, for example, like to fish the salt, the fresh, and also hunt. It makes good financial sense for these people to get a combo license.
If you primarily fish blue water with the occasional foray into fresh water, you might be better off getting a long-term saltwater license and then getting a short-term (one-day) license for when you go bass fishing.
Whatever the case, you need to be licensed, so study the option to get the best value Walmart fishing license.
Bottom Line
Fishing licenses are a part of recreational angling. There with us to stay, and you must have one to avoid painful consequences.
Walmart offers the most convenient paths for getting a fishing license hassle-free and at prices we can all afford.
While we'd all prefer not to have to get a license to fish, you can purchase yours knowing that you are contributing to the resource you love so much.